It allowed more members than usual to participate and had a larger number of experts willing to share their knowledge while learning from our members how to use this knowledge in order to improve Internet Accessibility in the MENA region.
This led to better understanding or assessment of this area's situation and possible moves for growing the Internet in a secure way. It also generated strong advocates for ISOC projects within our communities.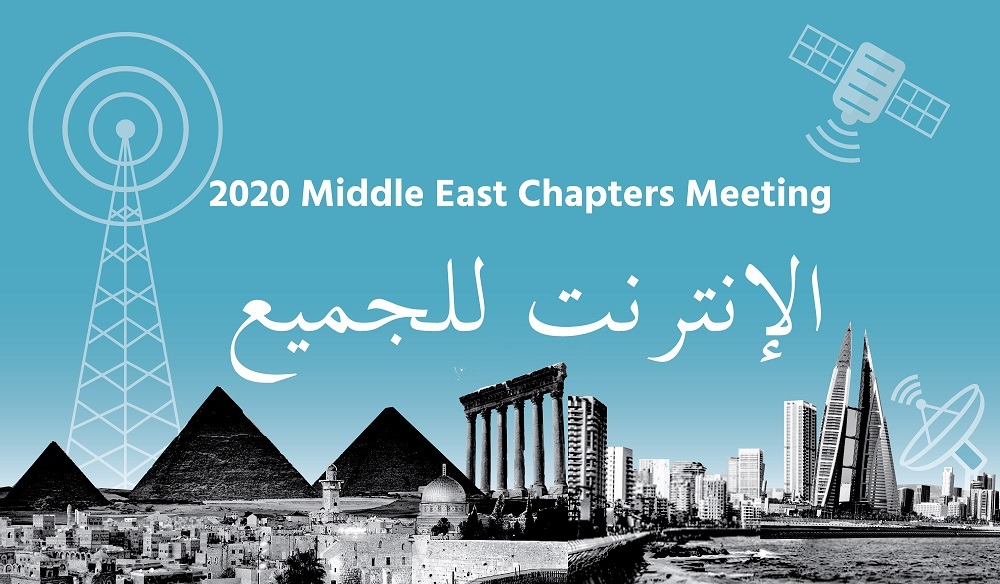 The workshop took place on 23-24 October.
Objective of the activity:
Connect, motivate and strengthen our chapters.
Share knowledge and experience between Chapter representatives and Internet Society Staff.
Engage Chapter leaders and members in the Internet Society' s 2020/2021 project work.
Support Chapters in turning the 2020 projects into local concrete, implementable activities.
Draft Agenda
Day 1: 23 October 2020, 11:00 – 14:00 UTC
This day was open to members interested in engaging with our 2020-2021 projects and those who attended the Chapters trainings on different projects. The sessions included small private discussions with the experts and team work building skills.
Day 2: 24 October 2020, 12:00 – 17:30 UTC
This day had five sessions open to all members, some of the sessions were running in parallel.