Global perspective
In 2018, the Chapter workshops/Advocacy-Meetings are our main vehicle to mobilize our Chapters around our 2018 campaigns. We believe that these workshops represent a unique opportunity to define concrete roles for our Chapters to work with us on our global initiatives, but create local impact.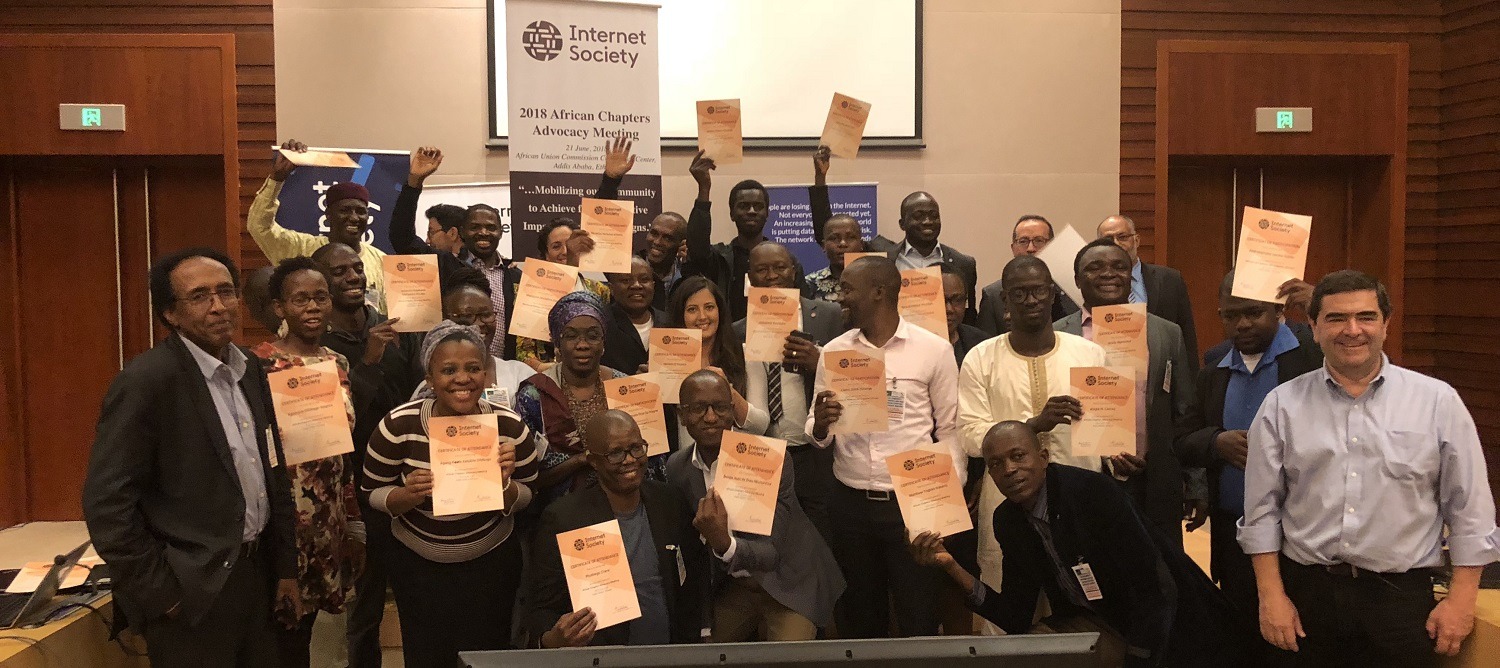 Regional perspective
The 2018 African Chapters Advocacy Meeting will mobilize and engage the African chapters' representatives to advance the campaigns activities in the Africa region with a special focus on Community Networks. This meeting is also an opportunity to build and strengthen relationships and connections with our Chapters and among chapters themselves.
The Chapters Advocacy meeting itself will take place on 19 June 2018 in Addis Ababa, Ethiopia after a Community Networks Workshop and an engagement meeting on Internet Governance with the African Union on 19 & 20 June 2018.
The meeting will gather 26 fellows from 23 Internet Society (ISOC) African chapters and one ISOC Special Interest Group (SIG) (Community Networks SIG).
Remote participation will be partially available for all chapters members and leaders and members who were not able to join in person.
The meeting will be conducted in English and "English-French-English" interpretation will be available.
Meeting Room for all the sessions: Committee Room 1 (CR1) at AUC old conference building