What's the African Internet Summit?
The African Internet Summit (AIS) is a technical event that aims to bring the information, communication and technical business, and tech community in Africa together under one roof to talk about Africa's most pressing issues and challenges.
This year's summit takes place 9-21 June 2019 in Kampala, Uganda.
Follow us on @ISOC_Africa, @InternetSociety and @isocUg. Help us amplify our messages using the following hashtags:
#ShapeTomorrow
#SecureIt
#Privacy
Internet Society Activities @AIS
10-14 June 2019
Michuki Mwangi and Kevin Chege gave training on Scalable Services Track
15 June 2019
AfCHIX WomenTech Summit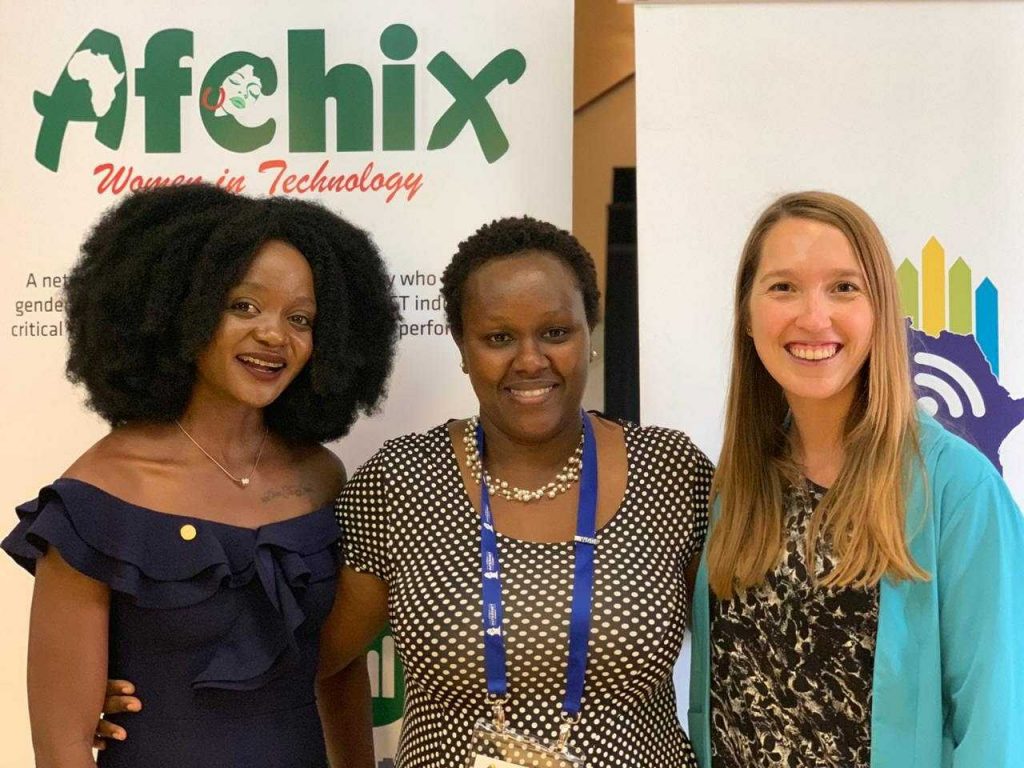 This summit took place on Saturday and brought together over 150 women in tech. The event was co-sponsored by Internet Society as part of our Sustainable Development Agenda. Evelyn Namara and Agustina Callegari represented Internet Society at the event and shared about our work.
17 June 2019
Verengai Mabika spoke on Consolidation at the 20th AfGWG
19 June 2019
Internet Society Women in Tech Dinner
The aim of the event is to bring together remarkable women in technology to celebrate their contribution in building, promoting and defending the Internet. The dinner will have participants taking part in the Africa Internet Summit as well as other prominent women in Tech in Uganda. Mr. Dawit Bekele, will be the Chief Guest at the dinner.
32 participants are expected to attend the dinner. Evelyn Namara and Agustina Callegari are the lead organizers of this event.
June 19 2019, 18:30-21:00
ISOC@AIS Networking Event & Cocktail
The main objective of this event is to allow Internet Society (ISOC)'s members, chapters' leaders and partners attending AIS2019 to meet, have a drink and network. The opportunity will also be given to the local chapter (ISOC Uganda Chapter) to showcase.
Draft Agenda:
Welcome remarks: Lillian Nalwoga, President ISOC Uganda Chapter and African Representation to the ISOC Chapter Advisory Council (ChAC).
Remarks from Dawit Bekele, ISOC African Regional Bureau Director
ISOC Uganda Chapter Showcase
Cocktail & Networking
If you are attending AIS2019 and interested in joining this event to network with the Internet Society's members, chapters and staff, please register now.
June 19-20 2019
2019 Hackathon@AIS: the event is co-organized with AFRINIC and seeks out to promote open Internet Standards. Around 400 people registered so far and 100 participants are expected to participate in the 5 different tracks to be organized this year.
If you are in Kampala attending the AIS come see us at our booth!
---
Image credit: Dylan Walters via flic.kr