2019 Middle East Chapters Advocacy Meeting Fellows
Abdalmonem Galila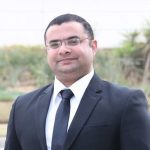 Abdalmonem Galila is the Deputy Manager of .masr (.مصر) IDN ccTLD of Egypt. He is also a member of Task Force on Arabic Script IDNs (TF-AIDN) that focuses on secure deployment and ease of use of Arabic IDNs. With TF-AIDN he is contributing to root zone and second level LGRs and universal acceptance for the Arabic script domain names. He is a member of Universal Acceptance Steering Group "UASG", the group concept is that all domain names should be treated equally, recently he is elected to be UA ambassador since March 2018.
Ashraf Demaidi
I have a bachelor's degree in computer engineering and a master's degree in engineering management from An-Najah National University, a member of the Board of Directors of Zaytona ISP and a member of the board of directors (treasurer ) of ISOC -Palestine Chapter.
Fadi Al-Aswadi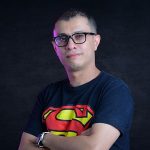 My name is Fadi Al-Aswadi, i'm working on cyber security domain for the last 10 years, i teach several courses about security and technology on youtube and on other online learning platforms.
Hanane Boujemi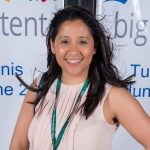 Hanane Boujemi is senior Internet policy expert with 15 years experience in the economic and legal aspects of Internet Policy and Governance. She is the executive director of Tech Policy Tank providing market intelligence, policy analysis and bespoke advice on tech product deployment and tech services. Ms. Boujemi is a Trustee of ISOC's Blockchain Special Interest Group and occupies various advisory roles with International organisations operating in the Internet Governance fora.
Mohamad Ibrahim
Founder, Somali internet Somali Chapter. Strategy director of the Chapter. Advisor to ICT business Somalia.
Mohamed Abuabed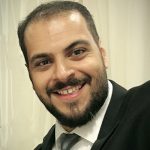 Mohamed Abuabed is an IT professional, with more than 10 years of experience working in different roles with reginal pioneer telecommunications and service provider companies.
Mohamed has been handling Saudi Telecom Company's (STC) development and design of the DNS infrastructure and security. He has a BSc degree in Information Technology and Computing from Arab Open University.
Mohammed Yahya Gahlan

Mohammed Yahya Gahlan, the Head of PR committee of ISOC-Yemen. An investigative Journalist and Internet Activist. He is the editor of Yemen Science Network which focuses on science and technology. Gahlan is a member of Arab Association for Science Journalists (ASJA) and a member of Arab Data Journalists' Network. He organised many workshops related to Internet Governance and Cybersecurity. Gahlan participated in many local and regional events related to internet issues.
Rao Naveed Bin Rais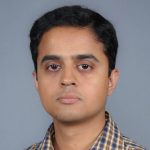 Rao Naveed Bin Rais received his MS and PhD degrees in Computer Engineering with specialization in Networks and Distributed Systems from University of Nice, Sophia Antipolis, France in 2007 and 2011 respectively. Before that, he got BE in Computer Systems from National University of Science and Technology, Pakistan in 2002. He has 4 years of industry R&D experience, 10+ years of research and 9+ years of teaching experience, and he is author of several of publications in internationally recognized journals and conferences. His research interests include Network Protocols and Architectures, Information-Centric and Software-Defined Networks, Network Virtualization and Internet Naming and Addressing issues. Dr. Rais has previously served as President of ISOC Islamabad Chapter and have been associated with many I* organizations (such as IETF and ICANN) in different capacities for past 5 years.
Rashed Al-Snan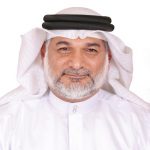 Graduated from Plymouth University as Electrical and Electronic Engineer in 1988. Worked in the telecom and the IT industry for over 40 years out of which over 20 years in the Internet Industry. Managed a number of ISP's providing innovative services to both retail and enterprise clients.
Currently working as the Chief Executive Officer and Board Member of Etisalcom Bahrain and a Board member of Bahrain Technology Companies Society and the Technology Committee of the Bahrain Chamber for Industry & Commerce (BCCI).
Awarded in 2001 the Arabian Business.com e-entrepreneur of the year by H.E. Sh. Mohamed bin Rashid Al-Maktoom.
Ziad Zubaida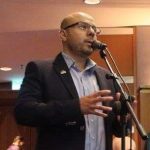 I am the head of Network security team in Jordan National Information Technology Center NITC, (NITC is the official services provider for the majority of government entities in Jordan like internet, security and hosting services etc..
I have deep technical experience of internet service and information security , I lead sensitive technology adoption, cyber security risk management, strategy development, and provide secure design for the services for the government.