Fellows
Ajeeth Kotze 
Officer, Lesotho Chapter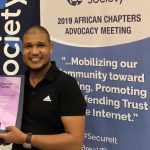 Ajeeth Kotze is an IT Specialist who is the current IT Manager of Vodacom Lesotho. He has 12 years professional experience in IT systems and IP networks. He worked at the government of Lesotho for 3 years before moving to Vodacom as IT Networks.
Anna Amoomo
Member, Namibia Chapter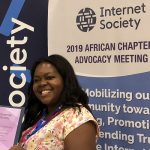 Anna NFN Amoomo is a member of the Namibian Chapter as Vice Convener for the Community outreach and publicity committee. After a career change from HR to IT she attended the Internet Governance Forum in 2017 where she was enticed to becoming a founding member of the Internet Society Namibia Chapter. Currently Anna is a technician for the Groot Aub Community Internet Network and that is where her passion is growing. 
Bakary Njie 
President, The Gambia Chapter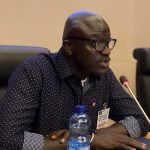 Bakary is passionate about working with relevant stakeholders to leverage Internet Development in The Gambia and beyond. His interest is largely in Internet Governance, Security and related Policies through an open and transparent multistakeholder forums. 
Brahim Ousmane Mustapha 
Member, Chad Chapter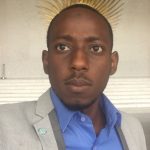 Holder of a Bachelor's degree in development project management, Brahim has been working in the Government since 2011, more specifically in the "Automated Customs System Project" (ASYCUDA Chad). Passionate about the code and the free world.
Caleb Olumuyiwa Ogundele
Officer, Nigeria Chapter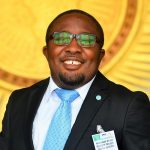 Ogundele Caleb is affiliated to the African Academic Network on Internet Policy as Project Manager and Technical Team Lead. His interest in internet governance revolves around data privacy, copyright, intellectual property, cyber security, sustainable access, digital rights, media literacy, emerging technologies and other internet-related issues that affect the African digital economy. He is a former team lead of the Information Technology Unit at the University of Ibadan, Distance Learning Centre. He is currently the programme secretary of the ISOC Nigerian Chapter.
Davis Mauti Onsakia
Member, IoT SIG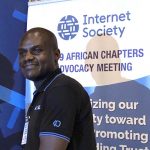 Member, Internet of Things (IoT) SIG (Special Interest Group)
Member, Internet Society, Kenya Chapter
An IT specialist with over a decade of experience with a keen interest in Internet Governance (IG) issues: nationally, regionally and globally.
Very interested in ISOC's four key areas: improving technical security, building trust, shaping the Internet's future and lastly, connecting the world; priority in that order.
Edem Kobla Nunekpeku 
Officer, Senegal Chapter
Since 2009, Edem has been an active member of the chapter and officially represented it during the Chapters' Leaders Workshop in Durban during ICANN 47 in South Africa from 14-18 July 2013.
He has been involved in the IPv6 training organized by AfriNIC at the AUF in Dakar Senegal in October 2013. In 2011, 2013 and 2015 respectively, active member of the Next Generation, I played a leadership role in organizing Internet Governance Forums. In May 2015, I graduated from the United States Telecommunications Training Institute (USTTI) in Cybersecurity and ICT Policy Sequence in Washington DC, USA. In September 2015, actively participated to the Regional Symposium and the Web Defacement Incident Handling Process training organized by AfricaCERT and FIRST in Accra, Ghana. In February 2017, Edem joined the Steering Committee (Board of Directors) of ISOC SN Senegal where he performed as the Chapter's Financial Officer and from September 2018 to now as the Deputy Financial Officer.
He participated to the AIS18 in Dakar and technically assisted the organizers in the execution of the various workshops. Also attended the workshop on the multi-stakeholder model from 30 November to 1 December 2018 which aimed to develop and improve knowledge, skills and collaboration within the Internet community in Senegal.
Eric Makoso Nzita 
Vice-President, Democratic Republic of Congo Chapter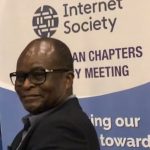 Eric has been an ISOC member since 1996. At the beginning his work area was the connection of communities. Currently, he is interested in the Building Trust and Improving Technical Security areas, too. He has started awareness campaigns on IoT. 
Esther Sandrine Ngom
Officer, Cameroon Chapter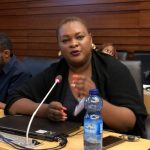 Esther is Attorney at Law and Intellectual Property Attorney. She is Director of two University Certificates on Intellectual Property Law at the Catholic University of Central Africa, in Yaoundé, where she lectures on the protection of personal data.
Francis Acquah Amaning
Officer, Ghana Chapter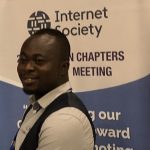 Francis is an IT professional with certification from IBM, Huawei, ITU-IMPART, JPCERT/CC. He has extensive knowledge in computer programming such as VB, C#, CORE JAVA, J2EE, CMS (drupal, wordpress, joomla) and databases like Oracle, MySQL and postgresql.
Francis is actively involved in the development of the internet through his participation Internet Governance Forum, community engagement forums, Internet Society's activities and IT related workshops.
He has worked as a freelance software developer and is currently with the Ghana Internet Registry. Presently, he is the general secretary of the Internet Society – Ghana Chapter and has membership with other association likes IoT network hub, ITAG, Afrinic and IGF.
He holds a Post Graduate Diploma in Advance Computing from C-DAC's Advanced Computing Training School (ACTS), Pune – India and a BSc. Computer Science from the University for Development Studies.
Ivan Bossa
Member, Uganda Chapter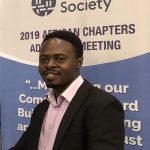 Ivan is a member of Internet Society Uganda Chapter as a Project coordinator. He has over 5 years of experience working with organizations and communities in the business and nonprofit sector. He has a background in Computer Science Technology and has developed tech solutions for different organizations. Ivan is the Founder and Team lead at Muwanga IT Consultants an urban technology company involved in IoT, technical installations of modern and urban sensors and gadgets. They implement smart cities and smart home/buildings by improving their security, living conditions, comfort and convenience using next-generation tools, gadgets and software.
He is a member of the Internet Society since 2016 and currently serves on the board of Projects Committee of ISOC Uganda Chapter. He has done several courses such as Shaping the internet, History & Futures, Introduction to Network Operations (Netops) among others. As ISOC Uganda Chapter, they have implemented a number of projects including child online protection, the Wikipedia Luganda project where they translated Wikipedia articles into Luganda for schools learning purposes. They are currently implementing a refugee project where they are setting up computer labs to train refugees on digital security.
Lahsen BOULMANE
Officer, Morocco Chapter 
Je suis un enseignant chercheur professeur des universités. J'ai assuré l'administration du réseau académique de mon université pendant 8 ans. Je suis certifié LPI depuis 2004. Je donne des cours en réseaux et sécurité des réseaux informatiques.
Liliane Kom
Board Member, Cameroon Chapter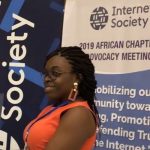 Liliane holds a bachelor degree on management of telecommunication and is interested in Shaping the Internet's future and Building Trust focus areas. Building trust could help encourage, convince others that the Internet is a safe place.
Lisa Nyamadzawo 
Head of Membership and Capacity Building, Zimbabwe Chapter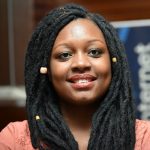 Lisa Nyamadzawo is a Mandela Washington Fellow and Head of Membership and Capacity Building for the Internet Society Zimbabwe Chapter.
Her interests are fostering conversations and innovations in emerging technologies such as IoT, Big Data, cloud computing, and digital currencies. She does this through holding events, panel discussions, workshops, and hackathons centered on emerging technologies and policy in Zimbabwe. She is actively involved in Internet Governance and was a Youth@IGF Fellow in Paris 2018.
Lisa is an urban planner by profession and has interests in the intersection between smart city development and inclusive urban development. More so she is the the Cofounder of Green Spaces, which runs a flagship project called Green Spaces. She has worked at the Center for Great Neighborhoods in Kentucky, USA where she was a responsible inclusive community planning.
Maimouna Diop 
President, Senegal Chapter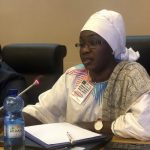 Mrs Ndeye Maimouna Diop has worked as ICT director at Senegal's Ministry of Communication Telecommunications and ICT from April 2004 to September 2012. She designed a strategic ICT4D master plan for Senegalese government. She is a member of the Steering Committee of the Senegal Mutltistakeholder IoT Security Project, a joint initiative of the Internet Society and the government of Senegal.
Malick Maiga 
Officer, Mali Chapter
Je suis ingénieur en télécommunications de l'Institut des télécommunications d'Oran (Algérie).
J'ai travaillé une dizaine d'année dans les Organisations non gouvernementales avant de rentrer à la fonction publique du Mali. Je travaille actuellement  dans l'Agence des technologies de l'information et de la communication du Mali où je suis responsable de l'Intranet de l'Administration dans sa composante infrastructure et les équipements.
SOC répond à ma vision qui est le combat du droit égalitaire pour tous les citoyens. La lutte pour l'accès universel aux TIC est un droit fondamental que je soutiens donc telle est la raison fondamental de mon adhésion à ISOC pour apporter ma pierre dans l'édifice de ce joyau.
Mawusee Komla FOLI-AWLI
Vice-President, Togo Chapter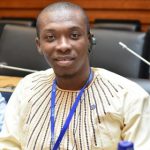 Mawusee Komla FOLI-AWLI avec une formation d'Analyste Développeur à la base, intervient depuis plus de dix ans, dans des projets (informatiques et autres types) avec différentes casquettes. Il a participé à des projets de sociétés privées, gouvernements, nationaux, internationaux et volontaires. Il est bilingue et a l'expérience internationale avec des institutions et multinationales reconnues telles que la Banque Mondiale, FOSSFA, la Francophonie, Creative Commons, Internet Society, etc.
Mbola RANAIVOARIMANANA
Officer, Madagascar Chapter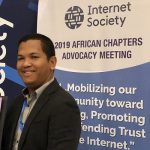 Mbolasoa RANAIVOARIMANANA, Executive Secretary of ISOC Madagascar Chapter. System Administrator within the Malagasy CCTLD, Network Information Center Madagascar, NIC-MG. Member of the Chapter since June 2018, particularly passionate about the IoT. He was leader of the Malagasy team during the Chapterthon 2018 "Internet of Things".
Moepi Setona
Member, South Africa Gauteng Chapter
Moepi, meaning 'Philosopher' is a soft-spoken entrepreneur, who is boldly taking over the tech space and an innovator who has often been referred to as McD by colleagues and peers alike. Reasonably so, as his skills and expertise, that he extends into his software company Saya-Setona specializes in security and governance solutions, infrastructure cloud computing and mobility and is nothing short of exceptional.
Winner of the 2017 TEA Business Pitch and the Township Business Innovation seminar, he believes that communication between government and the people is usually amiss or completely absent. His awarded in the SA Top 10 Monash MSA LEAD Fellowship 2018/2019
Hailing from the streets of Ekurhuleni, with his roots firmly planted in the Free State, this young man is all too familiar with the township and its flawed foundations.
Mohamed Lamine Keita
Officer, Guinea Chapter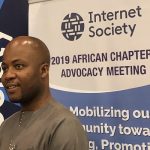 Ingénieur informaticien spécialisé en base de données, j'ai une expérience très riche aussi en interconnexion d'équipements informatiques. Je suis aussi le PDG d'une entreprise d'ingénierie informatique spécialisée en développement d'application.
Mondher LAABIDI 
Vice-President, Tunisia Chapter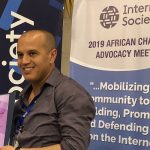 Mondher Laabidi is the Director of ABWEB Academy. He is vice president and founding member of ISOC Tunisia. Previously, he was a consultant in collaboration with an international consultant such as the ILO, UNIDO and the WB.
Munyaradzi Matunhu 
Member, Zimbabwe Chapter
Munyaradzi is a software Engineer by profession hailing from Harare. He is the technical leader in ISOC Zimbabwe Chapter and one of the founding members of the IoT Makerspace and IoT Aquaponics Urban Farming as well as being part of the Web of Things Project in which the Chapter worked with Golix for 2018 Chapterthon. 
Peter Louis Mmbando 
Member, Tanzania Chapter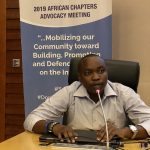 Peter is a community development expert, volunteer, activist and public figure from Tanzania. He is an incredibly enthusiastic activist, a young leader who takes real actions to solve, at his local level, some problems concerning the Sustainable Development Goals (SDGs) in his country. Peter has earned a Postgraduate Diploma in Management of Foreign Relations from the Centre for Foreign Relations as well as Bachelor of Arts in Public Relations and Marketing from St. Augustine University of Tanzania.
Peter has attended several trainings including the Digital Security training in Digital era held in Arusha. Also the Tanzania School of Internet Governance and Tanzania Internet Governance Forum in Dar es Salaam, Tanzania, where he presented the role of Social Media in Advocating Sustainable Development Goals. Also, he presented Digital advocacy communication, challenges and solutions in Digital era.
He is interested in building and promoting the internet network in his country whereby Tanzania is not yet widely connected to the internet especially in rural areas and ensure that no one is left behind. Furthermore, Peter is interested in digital security and protection of data.
Serge Parfait Goma 
Vice-President, Congo Chapter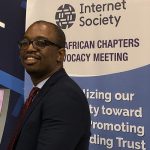 Expérience de plus de 10 ans dans le domaine des informatique et des gestions des projets et Enseignant vacataire à l université Marien Ngouabi Ecole polytechnique. Très actif dans le domaine de la Gouvernance de l'Internet.
Sombie Bakary Diarra 
Vice-President, Cote d'Ivoire Chapter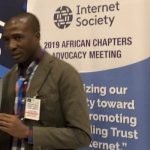 First organizer of the IETF Hub in Côte d'Ivoire, IETF99.
Doctoral student in Computer Science, his interest is to focus the attention of Ivorian or even African populations on the advantages of using the Internet in education, economics, health. Show that Internet is a tool that contributes to the emergence of a country.
Sourakatou Ramanou Biaou 
President, Benin Chapter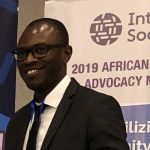 Specialist / Engineer in Cybersecurity and scalability of Internet Systems and Policy
Very interested in 3 key areas of Internet Society's work: Improving Technical Security, Building Trust and Shaping the Internet's future.
Wainaina Paul Mungai 
President, Kenya Chapter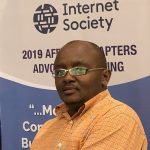 Wainaina Mungai is current President (& former Trustee) of the Internet Society (ISOC) Kenya Chapter, technology industry award recipient, involved in infrastructure roll-out and who actively advocates in use of Internet and ICTs for development.
There is great interest by our Kenya Chapter members and partners for enhancement of initiatives in Cybersecurity thus IoT Security and routing MANRS become critical issues for the Kenya Chapter. Further, the Chapter intends to contribute to the Research on Internet Consolidation and the related call for applications. Finally, Internet Governance is at the core of our advocacy efforts and projects including the youth-centric convention on Internet Governance and the rejuvenation of the Kenya IGF initiative.
Waleed Babiker
Officer, Sudan Chapter 
CEO at Daam Projects Development Co.Ltd, IOT Team Leader Internet Society – Sudan Chapter, Embedded System Engineer, IoT Projects Developer, Researcher and lecturer in Electronics Embedded Systems and Communication Engineering.
Internet of things team leader in the Sudan Chapter.
His background is Embedded systems engineering IOT systems developer and Researcher in space technology.
Wame Larato Rasegakwana
Member, Botswana Chapter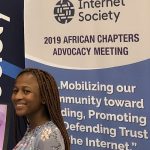 Wame is a recent graduate in BSc Hons Applied Business Computing and currently working as a digital marketer under social media management. We live in a fast connected Internet economy, and she works in a career that is technology-driven and is internet based. The Internet Society recognises the convenience that platforms such as Facebook and Google (of which she personally uses everyday to run her day-to-day job) provide to Internet users, therefore, she is interested in issues around Internet economy consolidation and issues around extending influence and reaching new market spaces through AI and beyond. Very interested in issues surrounding the IoT industry as it is becoming the main interface for online communication and general interaction with the Internet. 
Zakaria SAWADOGO
Member, Burkina Faso Chapter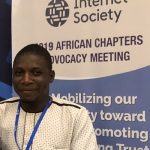 Je suis doctorant à l'Université Ouaga Professeur Joseph Ki-Zerbo, je travaille sur des thématiques d'intelligence artificielle, donc je m'intéresse aux objets connectés. Je suis certifié formateur en gouvernance d'internet par Internet Society.