Last week, we announced an expanded partnership with AFRINIC, the Regional Internet Registry for the African region. On Friday, 24 July, Eddy Kayihura, Chief Executive Officer at AFRINIC, and I, on behalf of the Internet Society, signed a Memorandum of Understanding (MoU) between the two organizations to work on several projects including Internet measurements, routing security, and infrastructure and community development.
Right after the virtual signing ceremony, we described the first collaborative activity under the new MoU – the Africa Internet Measurements. Part of our Measuring the Internet project, the effort aims to tackle the problem of Internet resilience and reliability in the continent.
Although Africa has significantly increased Internet penetration in the last decade, the continent must improve the resilience and the reliability of its Internet infrastructure to pave the way for future innovations and technological advancements as expressed in the African Union's 2063 agenda. Without proper measurements and data, we don't know where the problem is, what we need to improve, or if our solutions work. Much of the available Internet measurement data relating to Africa measures only specific types of Internet traffic and not overall Internet resilience, which is the ability of the network to provide and maintain an acceptable level of service in the face of faults and challenges to normal operation.
Work is already underway, with teams from AFRINIC and the Internet Society collaborating on establishing a framework of metrics that will help to determine Internet resilience throughout Africa. This framework will eventually inform the Internet Resilience focus area of the Measuring the Internet project's Insights platform (currently under development), which will provide actionable data to governments and policymakers as well as provide historical data on the growth of, and improvements to, the continent's Internet resilience.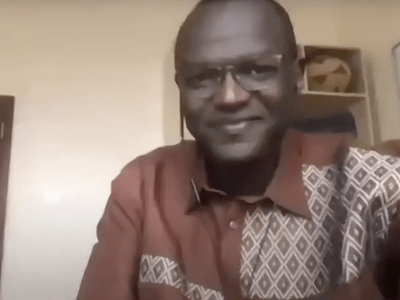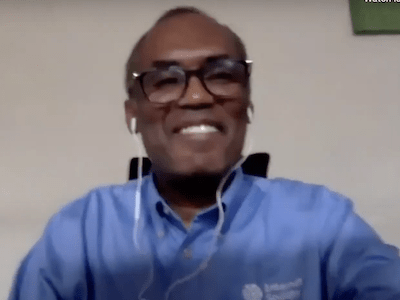 Eddy Kayihura, Chief Executive Officer at AFRINIC, and Dawit Bekele, Regional Vice President – Africa at the Internet Society, just after signing the MoU
We've been working with AFRINIC for many years; this partnership agreement merely formalizes and extends a relationship that has already expanded Internet access across Africa through community networks, promoted open Internet standards, built Internet Exchange Points, and more. We're also honored to have AFRINIC as an Internet Society Organization Member.
Watch the full signing ceremony and Measurements Q&A in the video below, and if you're interested in getting involved with the Measuring the Internet project, contact us at [email protected].