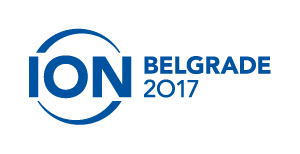 Deploy360 organised its fifth ION Conference of the year on 23 November 2017 at the Hyatt Regency Hotel in Belgrade, Serbia. This was co-located with RSNOG 3, the Republic of Serbia Network Operators Group meeting, and attracted over 85 participants.
This was also the occasion of our 25th and last ION Conference, as after a run of seven years, we plan to focus more on targeted events with regions. The Internet ON (ION) series of conferences started in San Francisco back in 2010, subsequently taking in 22 countries in five continents to raise awareness and encourage deployment of IPv6, DNSSEC, DANE, TLS and routing security. More than 2,000 participants from network operators, governments, academia and commercial enterprises have attended the conferences, and during this time global IPv6 deployment has increased from barely registering in 2010 to well over 20% today.
We would like to take this opportunity to thank our series sponsor Afilias for making all this possible.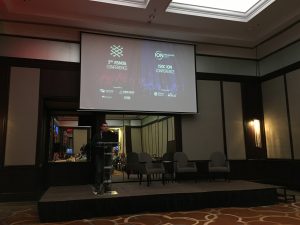 Turning to the event though, Megan Kruse opened the proceedings with an overview of the Deploy360 programme, followed by ISOC Board Member Desiree Miloshevic providing an update on the activities of our ISOC Serbia Belgrade Chapter.
This led into the session on MANRS and Routing Security that was covered by Kevin Meynell and Nenad Krajnović (SOX). The MANRS initiative encourages network operators to collaborate in improving the security of the routing system by subscribing to four actions including filtering, anti-spoofing, coordination and address prefix validation. Resources have been developed to help implement these, including the MANRS Best Current Operational Practice which is a technical document providing step-by-step instructions. Nenad also explained why the Serbian Open Exchange (SOX) would be signing-up to the initiative, and the steps they had taken to become compliant.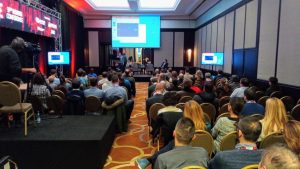 Following the break, Kevin discussed what was happening at the IETF and how to involved. He pointed out there was quite low participation in the IETF from Serbia, and encouraged the local Internet community to check out the IETF Fellowship and IETF Policy programmes.
That just left the panel discussion on IPv6 success stories chaired by our colleague Jan Žorž that included Jordi Palet Martinez (Consulintel), Goran Slavić (SOX) and Veljko Koš. This focused on why there were different levels of IPv6 deployment from country-to-country, and how government policy and in some cases regulation had encouraged uptake. Examples included limiting the number of private IP addresses that could be used for each public IPv4 address when utilising Network Address Translation (as happens in Belgium), but also ensuring that government services support IPv6.
In addition, mobile networks were significantly driving IPv6 deployment due to the need to support many devices, and the relative ease of configuring those network environments including translation gateways such as NAT. As more-and-more social media and cloud providers were supporting IPv6, this meant native IPv6 was seamlessly being used by default.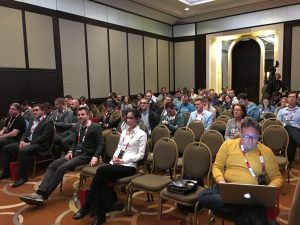 Nevertheless, Serbia along with most other countries in South-East Europe (the exceptions being Greece, Romania and Slovenia) had very low levels of IPv6 adoption. Local network operators needed to start ramping up their deployments to avoid being left behind and potentially have to maintain complex network configurations to ensure the requirements of their customers could still be met.
RSNOG 3 carried on the Deploy360 theme, with presentations on DNSSEC in Serbia from Žarko Kecić (RNIDS) and on DNS Anycast from Johan Ihrén (Netnod). Christian Teuschel (RIPE NCC) followed-up with some observations about routing in Serbia, and how prepared its LIRs were for IPv6. 
The rest of RSNOG had an IoT and security theme, and whilst not specifically Deploy360-related, if you understand Serbian it's worth checking out the presentations on Intelligent Smart City Operation from Luka Gerzić (Huawei), on Predictive Security from Dragan Pleskonjić (INPRESEC project), and on the Anatomy of Security from Viktor Varga (Unicom Telecom).
Deploy360 would like to thank RSNOG for hosting this ION, along with the sponsors Serbian National Internet Domain Registry Foundation (RNIDS), RIPE NCC, Serbian Open Exchange (SOX) and Mainstream .Thanks also to the speakers who contributed towards making our last event another successful and productive one.
Further Information
The proceedings from ION Belgrade are available here, and you can find the webcast of both the ION and RSNOG events here.
If you're inspired by what you see and read, then please check out our Start Here page to understand how you can get started with IPv6, DNSSEC, DANE, TLS and Securing BGP.