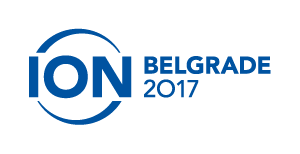 We're getting pretty close to ION Belgrade on Thursday, 23 November. This ION will be held alongside the Republic of Serbia Network Operators' Group (RSNOG). As usual, this ION also has generous support from our ION Conference Series Sponsor Afilias.
This time, we're doing a half-day program focusing mostly on IPv6, Routing Security and MANRS, and the IETF. Here's a quick look at the agenda:
Opening Remarks
Welcome from the ISOC Serbia Chapter
MANRS, Routing Security, and Collaboration
NAT64check
What's Happening at the IETF? Internet Standards and How to Get Involved
Panel Discussion: IPv6 Success Stories
Closing Remarks
Registration will open two weeks before the event (around 10 November) – watch here for announcements! RSNOG is also planning to livestream the whole event, so even if you can't be there in person you'll be able to follow along online. Stay tuned for more information on that in the coming weeks.
Will you be in Belgrade or watching online? Please speak up in the comments below or via our social media channels. Also feel free to follow along using #IONConf!
We hope to see you there, or at another event in the future!