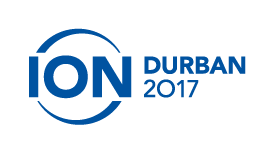 We're just one month away from ION Durban, to be held Thursday, 7 September. ION will be part of the South African iWeek. iWeek includes events with the ISP Association (ISPA), the South African Network Operators' Group (SAFNOG), and the South African Domain Name Authority (ZADNA). As usual, this ION also has generous support from our ION Conference Series Sponsor Afilias.
We'll have a full-day program and cover our favorite topics including IPv6, DNSSEC, Collaborative Security and MANRS, and the IETF. Here's a quick look at the agenda:
Welcome from the ISOC Chapter
Thato Mfikwe, ISOC-Gauteng
IPv6 Deployment in South Africa
An IPv6 Case Study
Andrew Alston, Liquid Telecom
Panel Discussion: MANRS, Routing Security, and Collaboration
Moderator: Kevin Meynell, Internet Society. 
Panelists: Ben Maddison, Workonline Communications
NAT64 experiments and NAT64Check tool
Jan Zorz, Internet Society
Introduction to DNSSEC and Why We Need It
Mark Elkins
A DNSSEC Case Study
What's Happening at the IETF? Internet Standards and How to Get Involved
Kevin Meynell, Internet Society
Panel Discussion: IPv6 Success Stories
Moderator: Kevin Chege, Internet Society.
Panelists: Andrew Alston, Liquid Telecom; Mark Elkins
Registration is now open. We're also hoping to live stream the ION, so even if you can't be there in person you'll be able to follow along online. (Stay tuned for more information on that as we get closer.)
Will you be in Durban or watching online? Please speak up in the comments below or via our social media channels. We'll be using #IONConf onsite!
We're also hard at work on our last two ION Conferences of 2017 – ION Malta on 18 September and ION Belgrade on 23 November. Contact us to discuss how your company could sponsor an ION Conference.
We hope to see you in Durban, or at another event!