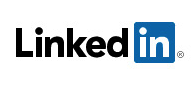 Yesterday, LinkedIn announced that, "Earlier this month, and for the first time in our company's history, more than 50% of pages on LinkedIn were accessed over IPv6 from mobile devices in the U.S." This is great news and further proof that IPv6 is the new normal.
LinkedIn has been a trailblazer in IPv6 for many years, participating in World IPv6 Launch and regularly informing their community about the progress they're making through the engineering blog. We've been writing about their efforts since 2014. Yesterday's blog post from Franck Martin elaborates on LinkedIn's history with IPv6 and its future plans, stating:
"Since we enabled IPv6 on our mail servers in 2013 and then on our web site in 2014, we have seen increased growth of our external IPv6 traffic. We are currently working on enabling IPv6 on our all of our internal networks and applications in order to begin removing IPv4 internally, beginning in 2018. The external network and public services will still support IPv4 (for compatibility with legacy clients) for years to come, but we anticipate the proportion of our external traffic served over IPv6 to only increase. The community has seen tangible benefits from serving content over IPv6 compared to IPv4. We, too, see some performance improvements on IPv6."
This is another milestone in the road to full IPv6 deployment, and we applaud LinkedIn's efforts to date.
Are you ready to get started? Deploy360 aims to help networks of all sizes on their path to IPv6 deployment, so please take a look at our Start Here page to learn more.