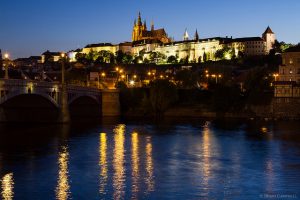 There's a couple of sessions of interest on the last day of IETF 99 before we say na shledanou to the City of a Hundred Spires.
Both sessions are running in parallel on the Friday morning starting at 09.30 CEST/UTC+2. ACME will continue to discuss the ACME specification, as well as the addition of CAA checking for compliance with CA/B Forum guidelines. There's also new drafts specifying how to issue certificates for telephone numbers, how to issue certificates for VoIP service providers to Secure Telephony Identity, and ACME extensions to enable the issuance of short-term and automatically renewed certificates, certificates for e-mail recipients that want to use S/MIME, and certificates for use by TLS e-mail services.
---
NOTE: If you are unable to attend IETF 99 in person, there are multiple ways to participate remotely.
---
Alternatively you can check out LPWAN that's working on enabling IPv6 connectivity with very low wireless transmission rates between battery-powered devices spread across multiple kilometres. This will be discussing five drafts related to IPv6 header fragmentation and compression, as well as ICMPv6 usage over LPWANs.
That brings this IETF to an end, so it's goodbye from us in Prague. Many thanks for reading along this week… please do read our other IETF 99-related posts … and we'll see you at IETF 100 on 12-17 November 2017 in Singapore!
Relevant Working Groups