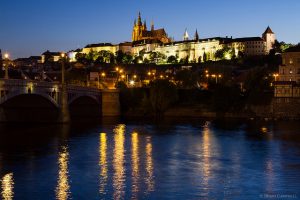 After a packed first couple of days, Wednesday at IETF 99 in Prague is a bit quieter for us. Each day we're bringing you blog posts pointing out what Deploy360 will be focusing on.
There's just the three working groups to follow today, starting at 09.30 CEST/UTC+2 with TLS. A couple of very important drafts up for discussion though, with both the TLS 1.3 and DTLS 1.3 specifications in last call. There's also a couple of other interesting drafts relating to DANE record and DNSSEC authentication chain extension for TLS, and Data Center use of Static DH in TLS 1.3.
---
NOTE: If you are unable to attend IETF 99 in person, there are multiple ways to participate remotely.
---
Alternatively, there's DMM that will be discussing at least one IPv6-relevant draft on the Applicability of Segment Routing IPv6 to the user-plane of mobile networks.
During the first afternoon session at 13.30 CEST/UTC+2, there's DHC. This will continue to discuss four DHCPv6 related drafts, as well as hear about the DHCPv6 deployment experiences at Comcast.
Don't forget that from 17.10 CDT/UTC-6 onwards will be the IETF Plenary Session. This is being held in Congress Hall I/II.
For more background, please read the Rough Guide to IETF 99 from Olaf, Dan, Andrei, Mat, Karen and myself.
Relevant Working Groups