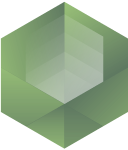 The RIPE NCC has just published its latest report on IPv6 RIPEness for 2017. Since 2010, its IPv6 RIPEness project has rated how prepared Local Internet Registries (LIRs) in the RIPE Service Region are for IPv6 deployment, and awards up to 5 stars if they fulfil particular criteria. This system is explained more in an older post on the RIPE Labs website.
By virtually all measures, IPv6 deployment increased significantly during 2016, so you'd also expect this to be reflected in the RIPEness rating of the RIPE LIRs. In fact, the figures show the percentage of LIRs with a 4-star rating to have increased from 8% in 2010 to 20% in 2017, which translates to 2,412 LIRs having becoming fully IPv6 capable in principle. However, a 4-star rating does not actually indicate that IPv6 has been deployed, which is a requirement for the full 5-star rating.
The RIPE community agreed that a 16% deployment threshold would be required for 5-stars in 2016, but this would be increased each year. So for 2017 the threshold has been increased to 32%, based on several measurements of access and content networks. The measurements being used are the APNIC IPv6 Measurement System using Google Ads, the Alexa Top 1 million websites, and Cisco's alternative Umbrella 1M.
Whilst these different measurements tend to focus on different providers, they collectively indicate that a total of 7,075 LIRs have IPv6 deployed to some extent, representing nearly 47% of the total. And 4.3% of LIRs meet or exceed the 32% threshold required for a 5-star rating, which compared to 5.6% of those meeting the former 16% threshold in 2016, demonstrates the ongoing commitment to IPv6 deployment.
This is quite positive news, although it still needs to be pointed out that 3,829 LIRs (or 24%) of the total still have no IPv6 capability whatsoever, and over 50% of LIRs have apparently not deployed IPv6 in production.
So if you haven't already done so, we'd like to join with the RIPE NCC in encouraging you to make the inevitable step to IPv6 sooner rather than later. Deploy360 is here to help, and you can take a look at our Start Here page to understand how you can get started with IPv6.