We are proud to see IPv6, World IPv6 Launch, and our colleague Mat Ford in CircleID's Top 10 Posts of 2016. The article "IPv6 Now Dominant Protocol for Traffic Among Major US Mobile Providers" from August 2016 ranked #1 on the site with over 16,000 views.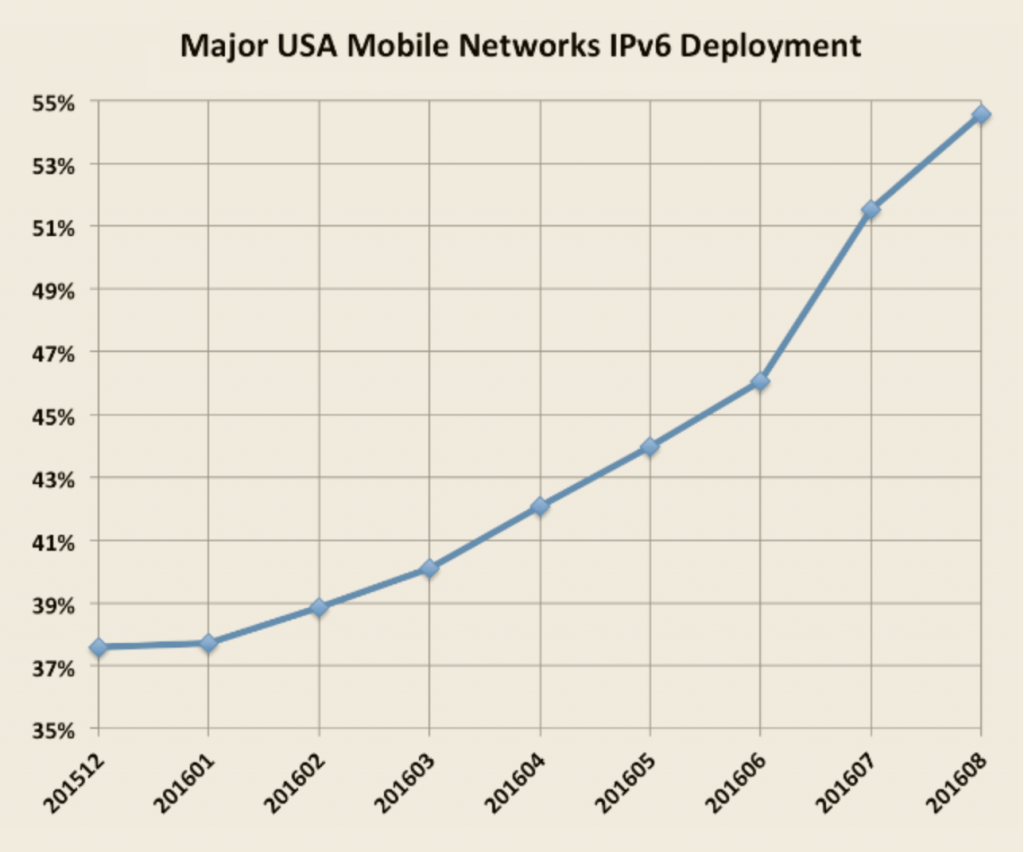 As you can see in the graph above, IPv6 in mobile networks has come a long way, growing from about 37% to over 50% when that post was published in August 2016, to now 61.76% in January 2017.
It's not just mobile operators that are continuing to make progress, though. The latest Google IPv6 Statistics show over 15% of *all* traffic to Google's servers is now done over IPv6. If you think back to June 2012 when World IPv6 Launch happened, that number was closer to 1%.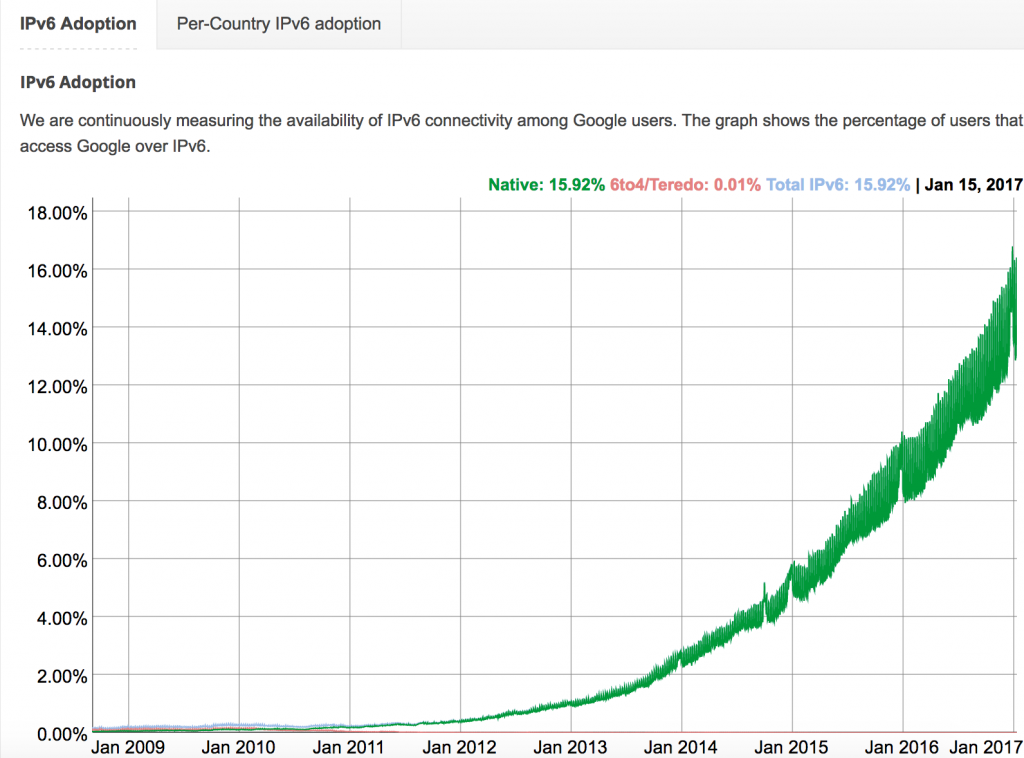 Keep up the great work, network operators!
It's exciting to see so much progress, but clearly there's still a lot of work to be done. Interested in deploying IPv6 on your own network? We can help! Check out our "START HERE" section, or skip straight to the IPv6 section of the website and look around. If you don't find what you need, talk to us! We may have it, or might be able to create it. We are here to help get these numbers even higher!