Beyond the Net Journal: Sri Lanka Chapter #1 Episode
Sri Lanka has a population of 20 million, around 200,000 people are believed to be visually impaired. Many of them lost their sight during the civil war (1983-2009).
An Army project was already initiated following the require from visually impaired soldiers. They wanted to use the Internet as a tool to stop their isolation and find a job to reintegrate into society.
Internet Society Sri Lanka Chapter, together with a local organization for the blind, decided to submit "Beyond the Net Funding Programme" to fulfil the soldiers request, also including all blind in the country.  As a first step, the project is training 10 visually impaired in computer literacy. After receiving their certification, this core group will begin to train their disable citizens.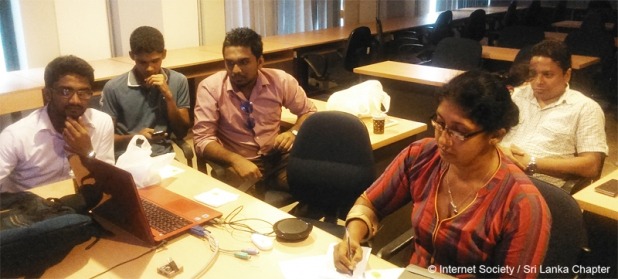 In the second phase, a Mobile Lab will be developed to reach out to people in remote locations that have poor access to the Internet. The future goals of the project is to extend the Internet training programme to all physically challenged of Sri Lanka.
Watch the interview with Sagarika Wickramasekera to find out what obstacles they encountered and what the project achived so far.
Share this story
If you like this story, please share it with your friends. That would tremendously help in spreading the word and raising the visibility of this project. Help more people understand how the Internet can change lives.
Do you have a great idea? We are interested in your project.
We are looking for new ideas from people all over the world on how to make your community better using the Internet. Internet Society "Beyond the Net Funding Programme" funds projects up to $ 30.000 USD.