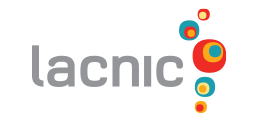 LACNIC is organizing a "IPv6 Troubleshooting for Helpdesks" webinar that will take place today, 23rd March 2016 at 15.00 UYT (UTC -3) through Webex. The main theme of the webinar is how ISP helpdesks can use the RIPE-631 Best Current Operational Practice document and associated online tools to troubleshoot and fix IPv6 issues.
The webinar will be lead by LACNIC with the main speakers being Sander Steffann and Jan Žorž (Internet Society), the two co-authors of RIPE-631.
Who should attend? Technical staff with IP knowledge, IPv6 network administrators, first- and second- level line support, as well as people from companies implementing IPv6.
There are currently over 120 people registered, so we're expecting a good webinar to happen today.
Registration if free, so please register at https://eventos.lacnic.net/ev3/IPv6-Troubleshooting-for-Helpdesks-03242016/detail and see you later!