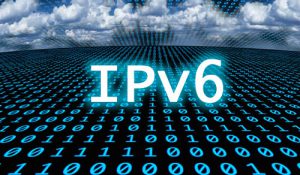 The Internet Society has developed an online tutorial called "Introduction to IPv6" to provide a brief primer for individuals who are interested in better understanding IPv6.
The target audiences for this tutorial are recent university graduates, network administrators, network engineers, and other parties with a working knowledge of IPv4 who are looking for a basic course on IPv6. The course consists of the following modules:
Introduction to IPv6
Understanding IPv6 Addresses
Protocol, Neighbor Discovery, and SLAAC
As IPv4 exhaustion becomes more and more imminent, network operators across the globe are taking a closer look at transitioning to IPv6. Given that the Internet is now a critical global infrastructure for socio-economic growth and is growing faster in developing countries, there are a number of key drivers for IPv6 migration to be accelerated in these nations. A number of these drivers are highlighted below:
Many developing countries have made considerable strides in ICT but still trail developed nations as it pertains to Internet access. This 'digital divide' can be reduced by extending wireless networking and mobility through the provisioning of a larger address space via IPv6.
By expediting the migration of IPv6, governments can deliver enhanced support for public safety networks, as well as reduce the complexity associated with the management of such. These broadband networks better allow emergency services, such as police, fire and emergency medical services, to respond to a wide array of natural, man-made and emerging threats.
IPv6 is the ideal platform on which m-Health capabilities can be built. M-Health applications include the application of mobile devices in gathering clinical data, conveyance of health-related data to medical practitioners, researchers, and patients, real-time patient monitoring systems, and remote home care by means of mobile telemedicine.
The underlying protocol for smart grid technology is preferably IPv6. Smart grid computing provides monitoring, analysis, control, increased cyber-security and communication capabilities to electrical delivery systems in order to maximize the throughput of the system while reducing the energy consumption.
Mobile banking and mobile payments can substantially improve access to banking products ­ such as savings, deposits and insurance ­ for lower income demographics. These services provide ways and means for the unbanked and underbanked persons to invest in productive assets, expand their businesses and protect their livelihoods. IPv6 is emerging as the preferred platform and is a core component of the wireless Internet architecture (2G, 3G, 4G and beyond).
You can access the "Introduction to IPv6" tutorial on the Internet Society website at:
https://www.internetsociety.org/tutorials/exploring-ipv6
The tutorial is also available in Spanish.
Check it out and give us your feedback!