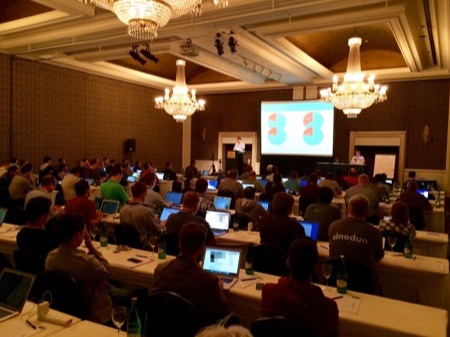 Today and tomorrow you have a great opportunity to listen to some of the newest research into the Domain Name System (DNS) operations and security through the live video stream of the 24th meeting of the DNS Operations Analysis and Research Center (DNS-OARC). You can watch live at:
https://www.youtube.com/c/DnsoarcNetPlus/live
and view the past recordings on the DNS-OARC YouTube channel.  The DNS-OARC 24 agenda covers a wide range of topics related to the overall operations of DNS.  Some of the sessions that Deploy360 readers may find of interest include:
Thursday, March 31

How we are developing a next generation DNS API for applications
State of the "DNS privacy" project: running code
QNAME minimisation in Unbound (DNS privacy)

Friday, April 1

Knot DNS Resolver
Threshold-Cryptography Distributed HSM
Review and analysis of attack traffic against A-root and J-root on November 30 and December 1, 2015
ECDSA – Reviewed
Rolling the Root Key
Algorithm roll-over experiences
Panel: DNSSEC algorithm flexibility
The last four sessions that I highlighted in bold all fit into the larger work of moving to use newer elliptic curve cryptographic algorithms within DNSSEC that I wrote about recently.  As I mentioned in that article, I'll be moderating this final panel tomorrow afternoon.
I would encourage people to tune in and watch the sessions.  Do visit the DNS-OARC 24 timetable to find out the times when different sessions will be happening. All times are in Argentina time (ART) which is UTC-3.
And if you want to get started with DNSSEC yourself, please visit our Start here page to begin.
Image credit: a photo of the DNS-OARC 24 room I took this morning.