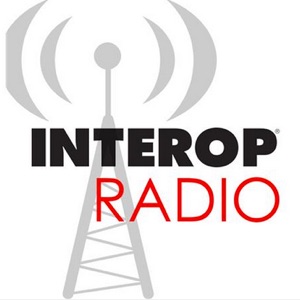 Today seems to be the day for people to do webinars/podcasts on the topics we care about… in about 35 minutes at 3:00pm US Eastern, an episode of "Interop Radio" will focus on IPv6!
Hosted on BlogTalkRadio, this is the kind of show that anyone can call in to using the phone number listed on the episode page.  From that page, the abstract is:
Everyone knows we've run out of network addresses. That's old news. So why don't we hear about the solutions any more? Is it a thoroughly solved problem or have we all just decided to ignore it until the problem goes away (or the Internet falls over and dies)?

In this episode of Interop Radio we'll give you the answers and help you understand what those answers mean for your network. To do that we have an expert on board to talk about the technologies and practices that will make a difference for you and your organization.

Brandon Ross, Chief Network Architect and CEO at Network Utility Force, is a network architect and entrepreneur with years of experience building, operating and managing large scale service provider networks. He's interested in helping telecommunications companies with the best network engineering team and network in the industry via scalable and stable architectures.
The episode records live in about 35 minutes – and then presumably will be available for later listening if you aren't able to hear it live.
It's great to see this kind of discussion happening out there – and with very real IPv6 deployment happening around the world, the time is NOW for you to be understanding how your networks and content can be available over IPv6!
We look forward to hearing this show and for seeing even more IPv6 deployment happen!  If you want to get started with IPv6, please visit our Start Here page to find resources tailored to your role or type of organization!