The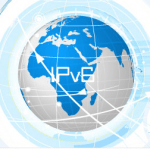 IPv6 Future Enabler Conference in Edinburgh, Scotland brought us some very interesting content including a few public statements about future IPv6 support.
The meeting was opened by Latif Ladid who provided a brief history of IPv6, how it was standardized and who were the important figures. Alain Fiocco from Cisco talked about their measurements on 6lab.cisco.com, focusing a bit on UK (a country that has been lagging a bit in IPv6 deployment). But we discovered later during the panel discussion, there is lots of activity going on behind the curtains.
After Alain it was my turn to talk about RIPE-554 and our "IPv6 troubleshooting for helpdesks" document. The presentation was very well received and despite the whole meeting being behind schedule, the questions from attendees did not want to stop. After the presentation many people approached me and wanted to know more about the documents, some of them mentioning that this is exactly what they need because they are stuck with help desk IPv6 knowledge, others saying "thank you" for the new tool helping them to request IPv6 functionality when buying equipment.
After the break Nathalie Kunneke Trennaman from RIPE-NCC revealed 5 tips for successful IPv6 deployment and David Holder from Erion talked about the implications of CGN. Not many CGN impacts seem to be positive, so we need to watch out when deciding our way forward.
There were also other interesting presentations on the agenda, but the one that I would like to highlight was from Sony, the consumer electronics manufacturer. Andy Mitchell uncovered some "behind the scenes" experiences with IPv6 implementation at this corporation, on their networks, and in their services and products. Their system for implementing IPv6 was "inside-out," meaning that they did it internally first and then proceed towards public facing services and web sites. Interestingly enough, www.sony.co.uk and www.sony.nl already have AAAA, but www.sony.com does not. Different teams managing different services.
Ian Farrer from Deutsche Telekom (DT) explained the latest challenges in their Terrastream network and focused mainly on the Homenet architecture. Inspiring and very deployment oriented talk. After the break, the "IPv6 experts panel" started with Veronika McKillop (Cisco), David Holder (Erion), myself, and Ian Farrer (DT). After a set of interesting questions and answers – the inevitable happened – the question "who is willing to do the step forward and implement IPv6 to residential customers as a first big operator in UK" surfaced – and Mr. Stuart Smith from BT stood up and said that BT is thinking to offer IPv6 to their customers by the end of year 2015 and that the IPv6 business case for them makes sense now. However, BSkyB (British Sky Broadcasting) is doing staff trials now and customers trials in early 2015 and they are looking into deploying IPv6 for the rest of their customers as soon as possible, providing that the current staff and later customers test goes well. They said similar things at UK IPv6 Council, as you can see in his presentation. I had a lengthy discussion with Nick Chettle who leads the IPv6 deployment in BSkyB and in his words – they are working really hard to make it happen. How inspiring!!!
The conference brought lots of new knowledge to the audience, specially because I saw many new faces there and during the breaks and discussion I discovered that in the audience there were some UK operators that did not know much about IPv6 and are new in this world and wanted to learn. One of them mentioned that as this is all new to him it's actually scary how much there id for him to learn all of a sudden. I directed him to http://www.internetsociety.org/deploy360/ as a starting point, showed him a bit around, and this seemed to bring some new hope in his life. 🙂