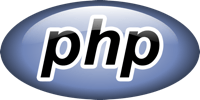 The PHP community recently announced the release of the initial draft specification for PHP. This is an important step in the development of any open language.
With the announcement they also showed some usage statistics for PHP, and called PHP the lingua-franca of the Internet. I'm not sure if PHP is the common tongue of every programmer who creates web pages, but it sure is popular. Just look at these usage statistics.
With that many users we get excited when an important PHP library gets IPv6 support. The php-domain-parser from Jeremy Kendall just implemented IPv6 and International Domain Name(IDN) support in its 1.4.0 release. This means that the library will now correctly parse IPv6 addresses, and unicode domain names.
The php-domain-parser is available on Github.
---
If you would like to get started with IPv6, please visit our IPv6 resources or begin with our "Start Here" page to help find resources most appropriate for your type of organization. If you have an IPv6 case study you think we should consider for inclusion on our site, please contact us – we are always looking for more!