How can operators manage their IPv6 allocations from RIPE-NCC? In this lightning talk from Alex Band of RIPE-NCC, learn how Local Internet Registries(LIRs) can take advantage of a new visualization tool from RIPE-NCC to view and manage their IPv6 address allocations. This new tool helps LIRs develop an addressing plan and visually conceive of both segmentation and aggregation of addresses. Alex's talk, entitled "The IPv6 Analyser" is now available for viewing from the RIPE 68 site, and the slides are available for download.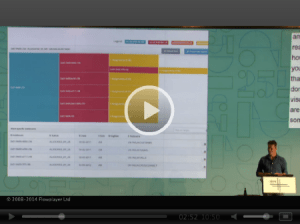 If you need to develop an IPv6 address plan, check out our IPv6 address planning resources, including several whitepapers and an IPv6 address planning tool.  Additionally, our broader list of IPv6 resources can help get you started, too.
If you are not sure where to start with IPv6, check out our "Start Here" page with suggestions for different types of networks and users.