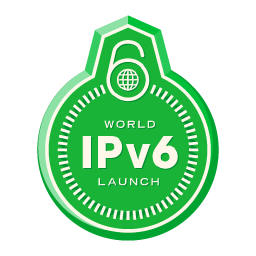 Do you have great example of IPv6 deployment that you want to share with the world?  As we mentioned before, we are asking people to send in IPv6 case studies that we can promote around the time of the 2nd anniversary of World IPv6 Launch on June 6, 2014.
So far the response has been outstanding!  We have case studies from:
large network operators
small network operators
social networks
application providers
universities
and more!  Most are text, a few are documents and slides… and a few are recorded conference presentations.  We're looking forward to sharing all this information with you on the week of June 6th.
We're always interested in MORE case studies, of course…  do you know of an instance where IPv6 deployment went really well!  Or did you have an instance where you had to make modifications to your network to get all to work correctly?
Whatever the case, we'd love to hear about and potentially share your story!  Please drop us a note either via our feedback form or directly via email to [email protected].
And if you haven't started with an IPv6 deployment yet, please do check out our "Start Here!" pages to get going!