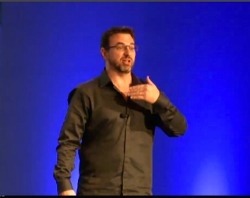 How can we raise the bar in home networking? How can we make home network configuration simpler and easier? How can we more effectively route packets in a home network? How can we do this in an environment when the IPv4 address pool is declining?
In this great presentation at RIPE67, Mark Townsley talks about the efforts in the "Homenet" working group within the IETF with these goals in mind:
Networks shall have ample IP address space
Routers shall know where to send packets
Names resolve to addresses
Human touch is not required
Mark walks through the problems Homenet is trying to solve in terms of home routing, how it relates to IPv6, and how this all works.  Mark is an enjoyable presenter and I think you'll find this presentation quite educational and useful!
The video of Mark's talk is available from the RIPE67 site, as are Mark's excellent slides.