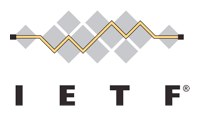 The great news for IPv6 advocates about IETF 88 in Vancouver next week is that IPv6 is everywhere! All throughout the IETF 88 agenda you can find IPv6 in various different groups.  IPv6 is definitely "the new normal" and that shows!
Our colleague Phil Roberts posted today "Rough Guide to IETF 88: All About IPv6" where  he highlights the major working groups that are tackling IPv6 topics.  There is a great amount of activity going on and Phil's post gives a good sense of the range of work.  You can expect to find our Deploy360 team in pretty much all of these working groups monitoring what's going on and contributing where appropriate.
To Phil's excellent list of Working Group sessions related to IPv6 I'd add only one more that is important from a deployment/operationalization point of view.  The OPSEC Working Group has two drafts on its agenda that are both focused on IPv6 security.  With that, here is a list of some of the major groups doing IPv6 work next week… as I mentioned, you wind up finding IPv6 across all the many different groups, but here are some of the major ones.
NOTE: If you are not going to be in Vancouver next week, there are multiple ways that you can participate remotely in these working groups, including audio streams and Jabber chat rooms.