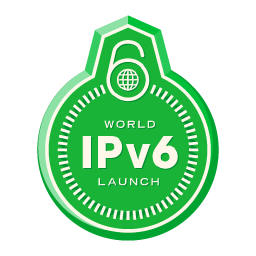 We've been thrilled to see all the articles, stories, blog posts, news releases and other media appearing about the anniversary of World IPv6 Launch. The stories are still streaming in and we're tracking them through mechanisms like the #v6launch and #IPv6 hashtags on Twitter and on Google+.  Here are just a few of the many articles we found interesting today:
Plus a great article from our friends at RIPE Labs that we'll cover separately.
All great to see!
P.S. And while we generally don't write about ads here, I will give a shoutout to Fluke Networks for posting to Google+ the only advertisement I've seen today that specifically calls out "World IPv6 Day".  (Note to Fluke: We've only used "Day" back in 2011, but hey you're not alone in that given other articles out there.)
P.P.S. And if you are looking to get started with IPv6, please check out our IPv6 resources, particularly our new tutorial on making content available over IPv6.