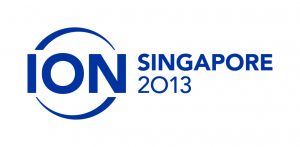 Last week, on 28 March, we were in Singapore happily hosting our first ION Conference of the year. A huge thank you to everyone who came to ION Singapore in person or via the webcast. It was a great event thanks to our co-location partners, the Singapore Infocomm Technology Federation (SITF) and their ICT Business Summit.
The Summit event had over 500 participants, which meant great attendance and discussions at the sponsor booths in the ballroom foyer, and in the afternoon tracks. ION Singapore provided the technical track, where we discussed our favorite topics, IPv6 and DNSSEC. We're very happy with how the afternoon went, as local enthusiasm resulted in heavy booth traffic, well-attended ION sessions, and (we hope) some new members of the Internet Society's Singapore Chapter!
Our industry experts lead interesting discussions, shared important lessons learned in the deployment of new technologies, and provided insight into the future of the Internet networking landscape. The audience provided excellent questions and spurred discussion amongst the panelists, as well.
Here are a few links to help you relive the event:
We'll slice up the webcast into individual sessions and post them on our YouTube channel coming up, and we'll post some photos of the event soon too.
There are two more ION Conferences coming this year, including ION Toronto in November, and another event we'll be announcing soon, so stay tuned!