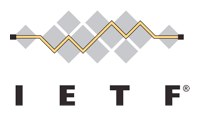 The 86th meeting of the Internet Engineering Task Force (IETF) is happening next week in Orlando and if you are interested in IPv6, there are quite a number of working groups where IPv6 will be discussed.  Our recently-published "Rough Guide To IETF 86's Hot Topics" highlights three of the IPv6 groups:
---
v6ops (IPv6 Operations) WG
Joel Jaeggli is now an AD and John Brzozowski is taking over his job as WG chair along with Fred Baker. One draft to be discussed is draft-mlevy-v6ops-auto-v6-allocation-per-asn that led to some interesting discussions on the mailing list about the assertion that this draft enables networks to bypass the Regional Internet Registries (RIRs) in getting IPv6 space. It will be interesting to see whether this progresses or is discussed at the WG meeting during IETF 86.
There was a call for adoption of draft-binet-v6ops-cellular-host-requirements as a working group document. Most comments were in favor but there were a couple of articulate opponents. Many of the supporters are people working for adoption of v6 in mobile networks – mostly mobile operators.
Agenda: https://datatracker.ietf.org/meeting/86/agenda/v6ops/
Charter: https://datatracker.ietf.org/wg/v6ops/charter/
(11 March 2013, 1300-1530; 13 March 2013 1510-1710)
————–
6man (IPv6 Maintenance) WG
The 6man Working Group is charged with the maintenance, upkeep  and advancement of the IPv6 protocol specifications and addressing architecture, which is especially relevant as IPv6 begins to be deployed around the world at scale this year. A lot of the mailing list discussion since the last IETF meeting has been around the use of the U-bit and G-bit in the IPv6 iid as outlined in draft-carpenter-6man-ug. This draft hopes to clarify the use of these bits.
Agenda: https://datatracker.ietf.org/meeting/86/agenda/6man/
Charter: https://datatracker.ietf.org/doc/charter-ietf-6man/
(15 March 2013, 1120-1220, 1230-1330)
————–
sunset4 (Sunsetting IPv4) WG
sunset4 is a new working group in the Internet Area. The working group is an addresses the fact that the Internet is still largely IPv4, but in the presence of address exhaustion it cannot continue to be the Internet that we know today. The Internet will transition to IPv6 but there will be an interval where the Internet's performance degrades as more coping mechanisms are adopted and before a complete transition to IPv6. This working group hopes to develop techniques to mitigate some of that pain. Sunset4 has a new charter proposed since the last IETF meeting, but it has not been approved. There has been little activity on the mailing list since IETF 85.
Agenda: https://datatracker.ietf.org/meeting/86/agenda/sunset4/
Charter: https://datatracker.ietf.org/doc/charter-ietf-sunset4/
(13 March 2013, 1300-1500)
---
Beyond those working groups, given that IPv6 is "the new normal" it can be found throughout many other groups, including:
IPv6-related drafts will also appear in a range of other working groups. Should be some excellent discussions and we're looking forward to seeing progress made on a number of different drafts.
Note that if you can't participate in person, there are several ways to participate remotely via audio, Jabber chat, WebEx and MeetEcho.