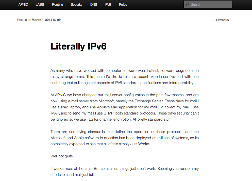 Geoff Huston at APNIC Labs published today a fascinating and very well-documented exploration of why he was having occasional seemingly random problems sending email from his Apple Mail program via APNIC's Microsoft Exchange Server.
It's such a good read that I'll not spoil the story, other than to say it is a good example of the kinds of things application developers need to be thinking about with regard to how they work with IPv6 addresses!
Thanks to Geoff and his colleagues for publishing such a thorough write-up from which we all can learn.