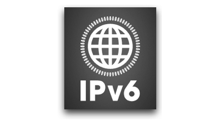 Want to learn more about IPv6 and how it is actually used in network operations? Want to connect with a community of people who are working with IPv6 on a daily basis?
If so, have you thought about subscribing to the "ipv6-ops" mailing list?  Just go to:
and fill out the subscription form.  If you take a look at the archive of the list, you will see all sorts of interesting discussions that take place.  In November there was a fascinating thread about IPv6 in Windows and the beginning of a lengthy thread about IPv6 firewalls in customer premise equipment that continued on into December. This month there's been some good discussions about IPv6-only networks and also which countries have the highest deployment of IPv6.
What continues to impress me about the list is that even as much as I work with IPv6, I'm very often learning even more from the high quality of people involved with the list.
It's a great place to be, even if you just lurk to listen and learn… why not subscribe today?