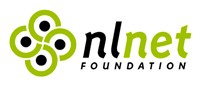 Do you have an open source project (or the idea for one) related to DNSSEC that needs funding? Perhaps a new tool that will make it easier to use DNSSEC?  Or perhaps new software that supports the DANE protocol to increase the security of TLS/SSL? A browser plugin?  A program that makes it easier for registrars to pass DS records?  A measurement tool for DNSSEC usage?
Or do you want to add DNSSEC capabilities to an existing program, like the Jitsi team did when added DNSSEC validation to VoIP?  Would you like to build DNSSEC validation into your tool or service?  Would you like to add DANE support to your browser or other tool?  Would you like to add DANE support to another service beyond the web?  Do you have a use case where DNSSEC-signed TLS/SSL certificates would greatly add another level of security?
If you have any ideas along these lines, the NLnet Foundation is funding projects through their "DNS Security Fund" and THE NEXT APPLICATION DEADLINE IS DECEMBER 1, 2012 at 12:00 Central European Time (CET).  You can read more and find out how to apply at:
That page lists at the bottom some of the many projects that the NLnet Foundation has funded.  Their most recent "Open call for funding" gets into more details.  There is one very important note:
There is one important condition which is that any software or hardware that a project produces must be available under a valid open source licence (GPL, BSD, Apache, etc.).
As long as you are fine with that, you may be able to get some level of funding through NLnet Foundation.
We'd definitely appreciative of all the great work that the NLnet Foundation has funded to date. Tools like Unbound, DNSSEC-Trigger and the multiple DNSSEC developer libraries they have supported have made it so much easier to get DNSSEC deployed.
Now it's your turn – what can you develop to help get DNSSEC more widely deployed?    If you've got an idea, the NLnet Foundation may be able to help… apply before December 1 to see if they can!
P.S. Note also that if you can't apply before December 1, the NLnet Foundation accepts proposals six times a year, with deadlines of February 1, April 1, June 1, August 1, October 1, December 1.