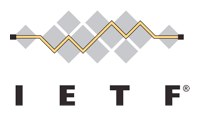 Next week is the 85th meeting of the Internet Engineering Task Force (IETF) and, as we mentioned last week, there will be some IPv6 sessions at IETF85 we'll be monitoring as well as many, many other meetings about various aspects of the Internet's infrastructure.  There will be 1,200+ engineers from all over the world gathering in Atlanta, Georgia, USA, to listen, learn, discuss, argue… and generally make the Internet that much better by being part of those meetings.
But what if you can't physically be there in Atlanta?  Can you still participate?
The answer is… yes!  The IETF provides multiple ways that you can listen in to the sessions and also provide your comments and feedback.  The basic steps are:
Find the sessions you want to participate in on the agenda.
Download the Internet Drafts and associated slides and other meeting materials.
Listen in via either a live audio stream or a live WebEx or MeetEcho session.
Provide comments/feedback via the Jabber chatroom for a working group, or via WebEx/MeetEcho.
Let's take a look at each of those in a bit more detail.
1. Review the IETF 85 agenda
The first step is to look at the IETF85 agenda to figure out which of the many working groups you want to attend and what times those groups are meeting.  Atlanta is in the US Eastern time zone, and daylight savings time is ENDING on Sunday, November 4th.  Atlanta will be back to "standard" time of UTC-5. Check one of the many time sites online to be sure you have the correct time offset from your location.
The main IETF 85 meeting page will bring you to this agenda page:
But I personally prefer the "tools-style" agenda found at:
My reason is that if you scroll down to the line for a working group, you have fast access to all the different ways in which you can participate in the working group.  For example:

From here you can download the Internet Drafts to be discussed in a working group, listen to the live audio stream, join the Jabber chat room and view the agenda.  I find the tools-style agenda an extremely useful way to join in to the various sessions.  I will note that the other datatracker.ietf.org agenda page will also let you download the drafts as a PDF file.
There are also excellent "IETFers" applications for iPad/iPhone and for Android that let you easily see the agenda and map out what sessions you want to attend from your mobile device.
One word of caution:
IETF agendas are always subject to change, including during a meeting.
Sessions occasionally get rearranged. Sometimes a session is cancelled. Things happen.  So just realize that you may want to be refreshing the page from time to time.
2. View working group agendas and download the drafts
Once you have identified the working group meetings in which you want to participate, you'll want to look at the individual agendas and then download the associated Internet Drafts to review prior to the meeting. As noted above, the overall agenda pages provide a way to download a ZIP file or tarball that includes all the drafts to be discussed.  The individual agenda pages typically (but not always) provide links to the individual drafts.
3. Download slides and other meeting materials
As the meetings start, you will be able to download the slides that presenters are using from this URL:
Note: It is very common for presentations to NOT be listed there until right about the time the meeting is starting.  It depends, quite frankly, on how aggressively the working group chairs pursue their presenters and how responsive those presenters are to providing slides.  You may need to frequently refresh the page to see the latest materials.
4. Listen to the live audio streams
Every meeting room at IETF 85 will have a live audio stream coming out of it.  You can find the list of available streams at:
You should just be able to click on the stream and hear the participants as the meeting gets going.  The chairs and presenters will have microphones and then mics are scattered around the meeting rooms for participants to use.
5. Join the Jabber chat room(s)
If you want to provide any comments, or even just to get more information about what is going on, every working group has an associated Jabber/XMPP chat room.  Someone in the meeting room will volunteer as the "Jabber scribe" and will relay questions from the Jabber chat room to the meeting room using one of the microphones.  He or she will also usually provide notes in the chat room about what presentation is being discussed, who the speaker is, etc.
As noted above, the tools-style agenda makes it easy to join the Jabber chat room for a session.
If you are note familiar with using Jabber for IM, the IETF has a page about Jabber services. You will need to have a Jabber IM account with some service.  If you have a GMail account, that can work. There are thousands of other XMPP servers where you may be able to get an account.  You will also need some kind of Jabber client.  There are again, MANY Jabber clients available for Windows, Mac OS X, Linux and mobile platforms.  Some of the ones I personally have used include Adium (Mac), Miranda (Windows), Monal (iOS), Pidgin (all) and Psi (all). Apple's built-in iChat (now called "Messages") also supports Jabber.
Even if you don't intend to comment – or even if you use other methods mentioned below – I still recommend joining in the Jabber chat rooms as they can provide a great way to understand what is going on in the actual meeting room and to reach someone who may be in the actual room.
6. Use WebEx or MeetEcho
As an alternative to listening to the audio stream, a few of the working groups have been using WebEx and a few more have been using a similar service called MeetEcho.  The advantage is that you have the presentation slides synchronized with the audio and also an integrated chat window.  The groups using WebEx can be found at:
That page also lists the groups using MeetEcho, but there is also a separate page focused on MeetEcho support at:
Use of WebEx or MeetEcho is something that individual working group chairs decide to use and so it is only available for some of the groups.
Final Notes
That's really all there is to participating remotely: figuring out the agenda, downloading the meeting materials and drafts, listening to the live audio and participating in the Jabber chat room.
With those tools, you can effectively participate remotely in an IETF meeting.  You do, of course, miss out on all the hallway conversations that occur in the IETF meeting area.  You don't get to join in the social event and you do miss out on the cookies. (An important part 😉 )  No, it's not quite as good as being there, but it can work out well.
I'd also note that every working group has a corresponding mailing list, and much discussion happens on that list leading up to the meeting and after the meeting (and even sometimes during the meeting).  If you are interested in the activities of a given working group, you can find information about how to join the mailing list on the charter page for the specific working group.  (In the tools-style agenda, click on the name of the working group, then on the tab across the top for "Charters".)