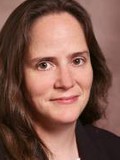 The Internet Society's own Chief Internet Technology Officer, Leslie Daigle, wrote a guest article for Forbes on "6 Reasons Why Businesses Should Deploy IPv6 Now."
With World IPv6 Launch on everyone's mind, more and more people are tuning into the need for IPv6. Leslie's article provides sound advice for organizations of all sizes. Leslie maintains a focus on WHY IPv6 is so important, and sums it up  nicely with this:
Without new addresses, the Internet as we know it – a platform for realizing innovation and building new services and applications – cannot grow to connect more people and devices. Without a new way forward, billions of people will never get to use new Internet services and applications that are on the drawing boards of today's companies and in the imaginations of tomorrow's entrepreneurs.
She then goes into six main reasons to deploy IPv6:
Prevent Increased Costs
Prevent Disruption to Your Websites
Grow Your Global Business
Maintain Customer Experience and Access to Your Supply Chain
It's Ready to Deploy Today
Your Competitors are Doing It