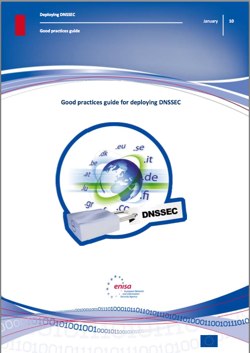 Looking for a good concise guide to the security issues and procedures related to deploying DNSSEC?  Back in March 2010, the European Network and Information Security Agency (ENISA) issued their "Good Practices Guide For Deploying DNSSEC" with the abstract:
Deploying DNSSEC requires a number of security details and procedures to be defined and followed with specific requirements as to timing. This guide addresses these issues from the point of view of information security managers responsible for defining a policy and procedures to secure the DNS services of a company or an organisation, and from the point of view of competent authorities defining or regulating requirements for deployment.
Coming in at only 29 pages, the document provides a good overview of the issues you need to be thinking about and the steps you need to go through when deploying DNSSEC. While the guide was created prior to the signing of the root zone in July 2010, it still is very accurate in outlining what needs to be done.
Well worth a look if you are looking for whitepapers and similar documents around DNSSEC deployment.