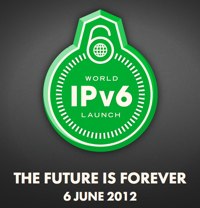 World IPv6 Launch (more info here) is only four months away on June 6, 2012 –
If you haven't started yet, now is a good time to get going!  Here are some resources we have to help you get started:
We are also always publishing new blog posts related to IPv6 covering a wide range of topics.
More than that, please let us know how we can help you get started with IPv6!