OurNet:
The Internet Is Ours
The Internet is for everyone, it is the people's medium.
The Internet has greatly benefited people's lives across the globe. It has changed the way we work, learn, communicate, and even how we love. We shape it and contribute to it, every minute of every day.
But the Internet is in danger. Policies and decisions by governments and corporations put it at risk of fragmenting into isolated networks.
We must stop this trend and protect the Internet.
Internet Heroes:
Stories from People Defending the Internet
Nighat Dad
The impact of Internet fragmentation is felt most by marginalized communities who often do not have access to knowledge or resources to defend their digital rights.
Working as a human rights lawyer and digital rights advocate, Nighat Dad believes the offline gender divide in Pakistan is mirrored in online spaces. She works hard to provide marginalized voices with a platform on which they can be heard.
---
Izaan Khan
Internet fragmentation can take many forms, shattering the global Internet into smaller, isolated networks.
Izaan Khan is a data protection analyst and a 2022 Internet Society Youth Ambassador. His experience of Internet fragmentation centers around government censorship – whether that's across communication platforms or articles and educational resources.
---
Cathrona Samuel
People across the world experience Internet fragmentation in different forms, limiting access to the global Internet—which should be open to all.
Founder of a local youth ICT initiative, Cathrona Samuel experiences Internet fragmentation in Antigua and Barbuda because content available there is distributed in Spanish rather than English which is more widely spoken. Not only does this impact news outlets and educational resources, it is also reflected across entertainment platforms targeted towards Latin America.
---
Athanase Bahizire
Internet fragmentation is a global issue that impacts access and connectivity for different communities worldwide.
As a software engineer and youth advocate for Internet governance, Athanase Bahizire recognizes that Internet fragmentation in DR Congo is a result of financial and geographic barriers. He works to empower young people to learn more about their digital rights, encouraging discussions that promote an open, free, and reliable Internet.
---
Pedro de Perdigão Lana
Different communities all over the world experience Internet fragmentation and, as a result, struggle to get online.
Pedro de Perdigão Lana, who works as a lawyer and academic researcher, believes that it is important to engage with the active youth community around Internet governance. He works closely with the Internet Society Brazil Chapter to influence national legislation and keep the Internet free and open to all.
Experience the Internet through the Ages
The Internet has changed us all, since its emergence in public life, it has impacted different cultures around world, creating new common ground between them, modifying social practices and even generating new ones. The Internet has changed everything from love to work, health to creativity.
Join us as we recount wide ranging interweaving of life and developments on the Internet through the years.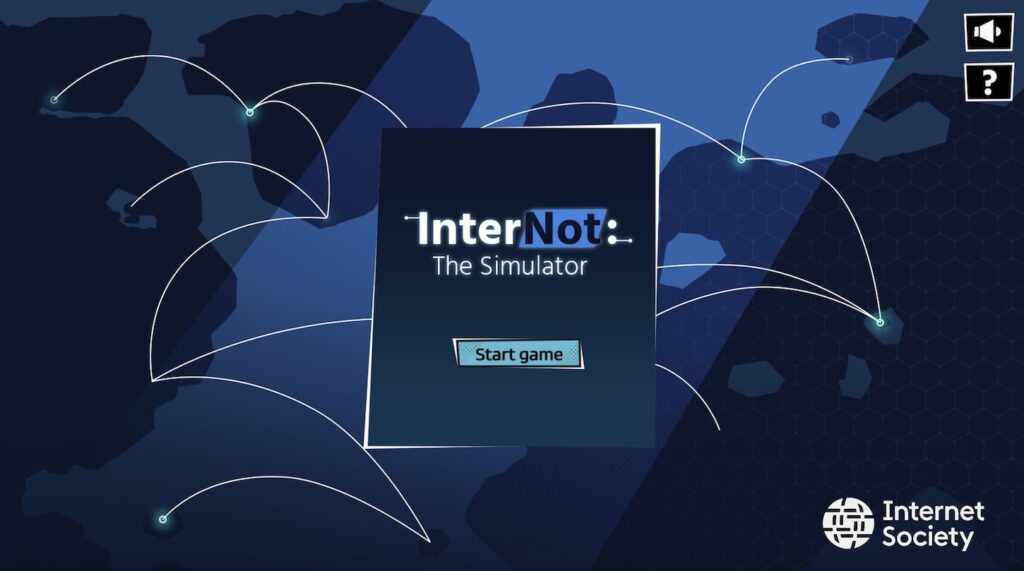 InterNOT: What a Fragmented Internet Could Mean
Internet fragmentation may seem like it's something distant or even impossible, but it is a real threat and can shatter the Internet we all know and love, into smaller isolated networks, limiting access to content, websites, apps, and services depending on who we are or where we are.
Experience for a few moments what a fragmented Internet could look and feel like.
We need everyone to defend the Internet from shattering.
We all need the Internet and the Internet needs all of us.
Join us in raising awareness about Internet fragmentation and resisting policies and decisions that contribute to fragmenting the Internet.
Image copyright:
© Nyani Quarmyne, ©Ian Willms / Boreal / Panos, © João Aguiar, © Chris Gregory, © IBEBrasil, © Nyani Quarmyne, © Nyani Quarmyne