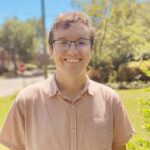 Aaron Spitler (United States of America)
I am a master's student at The Fletcher School of Law and Diplomacy in Massachusetts, where my research revolves around the socio-political implications of technological innovation. I studied this topic as a grantee of the Fulbright U.S. Student Program, where I learnt about the challenges faced by cybersecurity professionals in Kosovo.

My project seeks to promote the use of encryption as a means of protecting civil rights in this Balkan country. This stems from a motivation to ensure technology is a force for good throughout the world.

Outside of work, I enjoy grabbing coffee with friends and spending time by the seaside.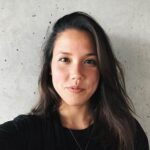 Anne Lee Steele (United States of America)
I'm a digital anthropologist and open-knowledge advocate. Currently, I'm the incoming community manager of The Turing Way, based at The Alan Turing Institute in the UK, where I will be facilitating a collaborative resource for reproducible data science.

Before this I was a research fellow at the Open Knowledge Foundation in the UK, where I learned about open-research practices, and a resident of Wikimedia Deutschland's Unlock Accelerator, where I developed research methodologies to investigate technology supply chains.

I hold a BA from Columbia University and a MA from the Graduate Institute of Geneva, both in anthropology and sociology.

My project will involve investigating the Internet as a supply chain, applying methods from my MA thesis and other projects.

When I'm not at my computer, I'm usually climbing, or just generally chasing sunshine.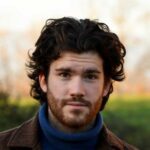 Charles Culioli (France)

I am law student at Sciences Po Paris and co-founder of the first platform to file a criminal complaint online in France.

I am passionate about public policy, content regulation and Internet governance. I previously worked at the French Ministry of Digital Economy, as well as a research assistant at UC Berkeley law school, and in several law firms.

Throughout the Fellowship, I want to focus on the culture of interoperability to underscore how this value – which is the bedrock of the Internet – must still be mobilized to defend a free and safe Internet.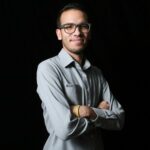 David Aragort (Venezuela)
I'm a researcher on issues about freedom of expression and accessing information on the Internet. I am also a digital security trainer for journalists, activists, human rights defenders and other at-risk communities in Latin American countries, including Venezuela, Cuba, Colombia and Brazil. I was born and raised in Caracas, Venezuela and am currently part of the digital rights NGO RedesAyuda.

My Fellowship project seeks to empower media outlets whose websites have been unfairly blocked for political reasons to help them evade these blockades and thus reduce their economic impact and allow citizens to access reliable information.

When I'm not working, I like to learn new things, play video games and go to live concerts.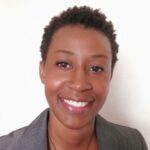 Debora Emmanuela Toussaint (Haiti)
I'm the general coordinator at B.A. BA-Technologies, an incubator center I co-founded in 2016, where we introduce and integrate children into the digital and entrepreneurial world.

I am also chief technology officer and founder at Fem2Tech, a women-centered software development company, providing accounting and business management systems in Haiti for illiterate women. In addition, I am the co-founder of Haiti Femmes & TIC, which works to strengthen girls and women in science and technology, and the initiator of TechnoKid camp, ISOC Haiti Chapter's chapterthon 2021 project.

My background as a computer engineer and social entrepreneur helps me work to strengthen the digital and entrepreneurial ecosystem in Haiti, especially with women and children. During the Fellowship, I want to focus on digital literacy inclusion training for illiterate youth, with the purpose of developing a policy for internet learning and using mobile technology to address young illiterates' comprehension.
I enjoy learning new things and am constantly embracing learning every day. When I am not consumed with work, I spend time growing my spiritual life.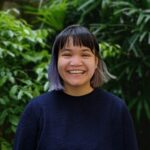 Debora Irene Christine (Indonesia)
I am a researcher focusing on issues in the intersection between media, communication, digital technology, and development.

I have worked in a UN institute and a non-profit organization on research, capacity-building, and policy engagement, addressing the detrimental consequences of the data and the digital divides, particularly for participation in decision-making, inclusion in development processes, and experience of privacy and security. My current research studies legitimacy in Internet governance.

My academic background is in media, communication, and development. In my free time, I enjoy singing, watching films, and spending time in nature.

My project for this program aims to help civil-society organizations in Indonesia improve their cyber resilience by connecting them with the existing cybersecurity assistance ecosystem.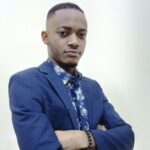 Ebuka Nkoro (Nigeria)

I am a software developer and graduate of Information Technology, currently interning at Nigerian Communications Commission, (NCC).

NCC is my country's Telecommunications regulatory agency, and my job involves working efficiently with senior-level managers to ensure efficient telecommunications' consumer-rights protection, and optimal national service provision.

I believe that humanity should always win over technology. This is why my fellowship project will explore, design, and implement an online tool to curb online child abuse and cyber bullying.

When I am free, I enjoy watching football.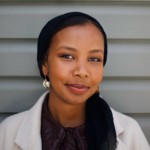 Fadumo Osman (Canada)
I currently split my time between Brooklyn, New York, and Nairobi, Kenya. I am the head of growth at RCM Labs where we're building the first Play, Learn, and Earn platform.

I was born in Toronto and raised in California and am the daughter of Somali immigrants, which sparked my interest in moving to Kenya last year and connecting with my East African roots. I graduated in 2018 with a degree in Computer Science, and minor in Political Science from NYU.

I am super excited to be joining this cohort, as my project is based around increasing digital literacy in certain parts of Nairobi, specifically targeting underrepresented populations like women and girls. I hope to use the takeaways I gain from being a part of this cohort to build a sustainable model that can be replicated elsewhere in Africa and beyond!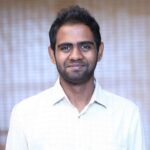 Kamesh Shekar (India)
I am a senior research associate with The Dialogue, a Delhi-based tech policy thinktank. My research includes informational privacy, surveillance technology, intermediary liability, safe harbour, AI governance, and mis/disinformation on social media. Before this, I worked as a communication associate at Dvara Research.

I hold a PGP in public policy from Takshashila Institution, an MA in media and cultural studies, and a BA in social sciences from the Tata Institute of Social Sciences.

My project during this Fellowship is on the "prevalence-based gradation (PBG) process" to tackle misinformation and disinformation on social media. I plan for this PBG process to act as a means through which social media platforms can exercise optimal ex-ante measures in a calibrated format, adjusted according to the exposure level of the information.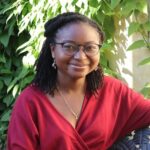 Miranda McClellan (United States of America)
I am a software engineer at Microsoft, where I use data science to analyze Windows telemetry.

I have a BS and MEng in Computer Science from the Massachusetts Institute of Technology. Continuing my interest in computer network performance, I completed a Fulbright research grant in Spain, studying predictive resource management for 5G networks.

I'm interested in security and privacy, and how policy failures in these areas affect communities. My project aims to empower marginalized communities to have an active role in online content moderation decisions.

I enjoy teaching people about coding, data privacy, fairness in AI, and security so they can enjoy life online safely. My creative outlets are reading, crochet, and writing.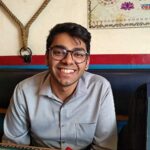 Rijul Arora (India)
I work as a consultant with Ernst & Young in Digital Transformation and Modern Workplace.

I am also a next-door youth millennial who's been on both sides of the table: first I was completely distracted by technology, then I left it completely, and now I have a healthy relationship with technology. So my vision in life is to enable people to lead a healthy relationship with technology through global and local platforms like TEDx, podcasts, corporates, colleges and media.

I am the head of LookUp India, a youth-for-youth social venture dedicated to helping young people thrive in the digital world.

My project idea for this Fellowship is to solve the problem of "attention economy".
The focus will be on creating a new business model and strategy for big technology companies to prioritize humane aspects such as user wellbeing, safety and diversity over engagement metrics, and to minimize unintended consequences while maintaining their profitability.

Outside work, I love playing table tennis, volunteering, spending time in nature, exploring new places, and travelling.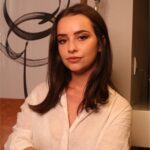 Roberta Battisti Pereira (Brazil)
I'm a researcher at Instituto Liberdade Digital based in São Paulo, Brazil, since 2020. We work with freedom of expression and the potential of digital technologies as a tool for democracy promotion, through applied research to social dilemmas in order to generate knowledge, influence ideas and promote responsible public policies. I'm a graduate in law and I hold a master's degree in political and economic law at Universidade Presbiteriana Mackenzie in São Paulo.

My purpose on the Early Career Fellowship project is to democratize and facilitate information about end-to-end encryption, and run social media campaigns in encryption, as well as to continue translating to Portuguese materials prepared by the Internet Society.

When I'm not researching, I enjoy sipping my coffee while watching series or reading books.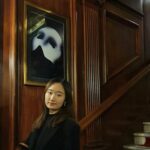 Ruofei Wang (China)
I am currently interning at the International Telecommunication Union as a junior policy analyst. My work involves areas of Internet governance, artificial intelligence, and telecommunications regulations.

I am also a recent media and communication governance graduate from the London School of Economics and Political Science, where I discovered my passion for Internet-related policy research.

My project idea for this Fellowship is to investigate digital competition policies and regulations developed in different parts of the world in addressing the dominance of big tech companies.

I love travelling, indulging myself on Spotify, and exploring nice cafés in town.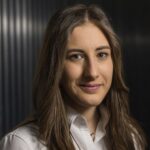 Stefania Grottola (Italy)
I am a researcher at the University of Geneva, specializing in tech diplomacy and the establishment of a diplomatic dialogue with private tech actors.

I have a civil society background developed working for NGOs in Geneva, Switzerland, and my professional research goal is to bridge the gap between the Geneva principles and the move fast, break things motto.

With my project I aim to develop a platform to ensure constant dialogue between technology providers and policymakers.

When I am not researching, I enjoy horseback riding, hiking and skiing in the Swiss Alps.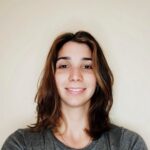 Virginia Alonso (Uruguay)
I am an advisor for the National Direction of Telecommunications and Audiovisual Communication Services in Uruguay. I work in defining and implementing policies, objectives, and indicators related to digital access and the inclusion of people and enterprises.

I am also a master's student in sociology at University of The Republic. I am especially interested in the social, political, and economic aspects of the Internet, and the actions intended to handle the demands and challenges of digital convergence or disruptive technologies.
I believe the Internet is a public good and that we should help to create a better digital environment.

Apart from technology, I enjoy walking to order my thoughts, reading, and traveling.

My project idea for this Fellowship is to evaluate how citizens, SMEs and the government in Uruguay face security and trustworthiness challenges in commercial and working activities online. The aim is to provide recommendations for developing public guidelines to face them properly.
Image copyright: © Urban Pixel Lebanon