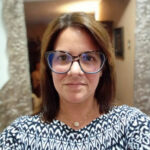 Alejandra Stolk (Venezuela)
I'm a network and connectivity manager at the University of the Andes and the ISOC Venezuela Chapter President.

As a manager, my responsibilities are varied, from planning strategic goals and interacting with our administrative group to managing the execution of our budget. Together, we prepare annual strategic reports highlighting our achievements and areas of investment, as well as opportunities for developing new services and migrating current services to the cloud. I also oversee the justification of new investments and identify essential areas to develop, warning our institution's authorities about our infrastructure's current risks.

Together with the human talent development team, my role is to identify the strengths and weaknesses of our team and spot areas in which we need to strengthen professional growth.

I teach computer networks to software engineer students at the engineering faculty in my spare time. On the Internet Society's e-learning platform, I teach NetOps, Network Fundamentals, and Encryption courses.

Finally, when not dealing with networks, I spend my time cultivating orchids, my other passion.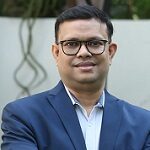 Anand Raje (India)
I am a technology entrepreneur and researcher interested in working in the domain of Internet resiliency. Continuous learning and cultivating ideas into innovative outcomes keep me occupied. I am currently researching and developing Internet measurement platforms and related artifacts.

I am passionate about engaging with academia and building communities for research activities, mentoring, and working with the young generation to harness their potential in making the Internet a better space.

I am a community contributor to various Internet Governance entities and activities.


I lead the Internet Society Kolkata Chapter as Chair for various capacity-building and awareness programs and contribute as an ICANN RSSAC Caucus member. I also participate in the India School of Internet Governance as a steering committee member and am a fellowship committee member for SANOG.

Some projects I feel proud to be associated with that helped our society are: Founding Kolkata IX, one of the first community IXP models for our country, bringing the first L Root instances in India, and creating awareness among stakeholders, which increased deployment of Root Servers manifold.

I completed the IETF capacity-building program, which helped build the IETF community in India. I also researched and developed a next-generation Internet Measurement platform.

I love trekking in the Himalayas, listening to music, and making new friends in my spare time.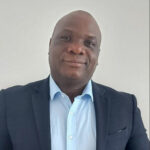 Brian Tshuma (Zimbabwe)
I'm an Attorney (Data, Corporate & Capital Markets) and Doctoral Researcher at the Open Data Institute, a think tank based in London (UK) that seeks to connect, equip and inspire people worldwide to innovate with data.

I'm especially interested in alternative practices emerging at the intersection of data, algorithms, digital technologies, and traditional societies in the global south with an eye on sub-Saharan African communities.

I have a background in governance and public policy, having spent a decade serving as a parliamentarian in the developing south.

I believe without data, life would be 'solitary, poor, nasty, brutish, and short.' This is why I founded the Southern Data Clinic, committing to a safe, reliable, inclusive, and sustainable digitalization of the world.
When I'm not immersed in Internet governance, I take great pleasure in watching the sun rise or set at the beach, mingling with others, and talking about the Internet!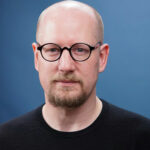 Carl Heath (Sweden)
I'm a Senior Researcher at the Research Institutes of Sweden (RISE), where I explore and innovate through applied research in the spaces where innovation, digitalization, democracy, and education interconnect.

Having held a commission by the Swedish government as special counsel for the protection of democratic dialogue, charged with raising awareness of media and information literacy in Sweden, I have a particular interest in how to strengthen democracy and resilience in a digital world.

When not engaged in these issues, whether by writing, being on the stage, or in front of the camera, I enjoy long walks, hiking in the forests or mountains, and an occasional board game night.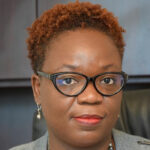 Cathrona Samuel (Antigua and Barbuda)
I currently oversee the commercial departments within APUA Telecoms, the island's only locally owned communications service provider.

I've always been passionate about ICT, and I'm a huge advocate for digital transformation in all sectors. In 2014, I decided to merge my passion for technology with my academic base in law to pursue studies in Internet Law and Policy. This is an area that I continue to pay keen attention to.

Throughout my professional journey, I have learned so much, and I have committed myself to sharing my knowledge and experience with the next generation. I recently spearheaded the implementation of a Youth in ICT program for my organization, which was launched on International Girls in ICT Day this year.

I love the sea, and I love swimming. It's hard not to when you live on an island like Antigua. It may only be 108 square miles but has 365 beaches. One for each day of the year!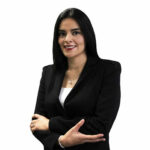 Elizabeth Arguello (Mexico)
I'm Senior Manager of Digital Transformation at The Institute of the National Housing Fund for Workers (INFONAVIT in Spanish). My role is to transform processes and services in digital channels to innovate and create experiences that increase users' satisfaction (more than 14 million workers using the official website).

My background is designing and implementing projects, initiatives, and public policies around connectivity, the digital economy, and information technologies. I'm especially interested in digital government, e-health, e-education, electronic commerce, fintech, and personal data protection. I believe in the benefits of the use of technologies to positively transform our lives.

I love to travel. It is one of my hobbies. I like it because I can see what makes each place so unique. It is always a way to learn more about that place, myself, and more importantly, to meet new people and learn about their different ways of life.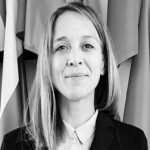 Floriane Bacconnier (France)
I'm a political scientist by training; and an international civil servant by profession. I'm passionate about Digital Transformation, Internet Governance, and Cyber Diplomacy.

My focus is on international legal and policy frameworks pertaining to transnational crime. This includes cybercrime and the evolving nexus between traditional forms of crimes and ICTs.

I'm interested in the relationship between security and privacy. I'm also keen to explore innovative thinking and solutions for digital societies to formulate practical and balanced policy answers to new and emerging threats.


Heather Burns (United Kingdom)
I'm a digital and human rights advocate based in Glasgow, Scotland. I'm passionate about privacy, freedom of expression, accessibility, and the free and open internet.

I've worked across a variety of roles, including for the digital rights organization, Open Rights Group, and startup body, Coadec. I provided freelance policy and regulatory consulting to various digital businesses and agencies throughout the Brexit years.

I blog about digital rights in the UK in its current (rather interesting) political context, and I'm the author of a forthcoming book on privacy for web professionals published by Smashing Magazine.

In the past, I've contributed to a UNICEF global standard on data governance for children's privacy, was a volunteer contributor to privacy initiatives in several open source projects, and ran a side project on internet regulation throughout the Brexit process.

I'm a former professional web designer and developer who began my career in international public diplomacy.

When not in front of a screen, I'm outside in my garden, watching it grow.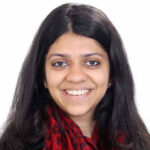 Mansi Kedia (India)
I'm a Fellow at the Indian Council for Research on International Economic Relations (ICRIER), a New Delhi-based policy think tank.

I have spent over twelve years traversing the path of policies and regulations that shape the digital economy in India and its interface with the rest of the world. It has been a journey of unlearning and learning the tools of policy analysis, informed by various stakeholders vested in this paradigmatic transformation.

I was fortunate to have received mixed training, including a Bachelor's in Economics, a Master's in Business Administration, and a Ph.D. in International Business, specializing in public policy.

Generous and patient co-workers have played a role in sharpening my technical skills and intuition for policy trade-offs. I deeply value the presence of a team that keeps my heart warm and mind alive.
My two delightful children fill my non-work hours with ingenuity and love.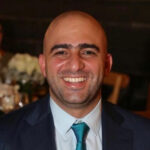 Muhammad Abushaqra (Egypt)
I'm a Content Policy Manager at Meta based in London, UK. I'm part of the global Content Policy team which develops Meta's Community Standards.

I focus specifically on the Dangerous Organizations and Individuals (DOI) policy. My daily bread and butter are thinking about ways Meta's content policy can strike the right balance between safety and speech.

My background is in Public Policy and Countering Violent Extremism. As a UNDP policy advisor, I helped the Lebanese government develop its PVE national strategy and action plan. For almost 15 years, I worked on issues related to building social peace and conflict prevention. I believe that complex problems require systems-driven solutions since, as W.E.Deming said, "a bad system will beat a good person every time."
My wife and I enjoy spending every spare second watching our two-year-old son do everything for the first time.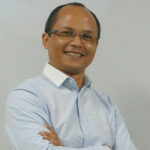 Ny Laza Alexias Randrianoelina (Madagascar/Cape Verde)
I'm the Chief Technology Officer at TOGOCOM, an ICT operator in Togo. We deliver voice and data services to our customers using different technologies such as fixed (copper, fiber), mobile (2G, 3G, 4G, 5G), and international (submarine cable).

I'm also involved in the Togo Digital 2025 initiatives to ensure social, financial, and digital inclusion.

My experience is with ICT Operator and Network Equipment Providers. I have also previously had an opportunity to be a country manager for a start-up and deployed a digital finance solution.

Before moving to Togo, I worked in Madagascar, Cape Verde, and Senegal.

I can speak English, French, Portuguese, and Malagasy.
One of my wishes is to contribute to achieving the digital transformation sustainable development goal (SDG) for Africa. 

I believe in leading by example.

When I'm not at my computer, you can find me practicing Mountain Bike or running.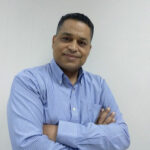 Omar Isbaitan (Palestine)
My name is Omar Isbaitan, and I'm from Palestine. I live with my lovely wife and my three children in Ramallah city, the most vibrant city in Palestine, where all business and government institutions are located.

Currently, I work as Information and Communication Technologies ICT Manager at Palestine Standards Institution (PSI), where I'm in charge of all ICT activities.

In 1991, I received a Bachelor's in computer science from the University of Jordan, and I have developed and enhanced my knowledge during my lifetime in many ways.

I spent most of my time working on building my own business, Experts for Arabic Semantic Web Technologies (EAST) Team, with a focus on two main projects: Artificial Intelligence and Arabic Fake News (Arabic No-Lies).
I aim to build the first artificially intelligent machine supporting Arabic language content quality over the Internet, as well as raise awareness of the Internet-Governance ecosystem.

I believe in scientific evidence and that nothing can break the laws of physics.

In 2010 I published a book in Arabic, Awareness, and Conciseness, Searching the Human Mind Mechanism.

Finally, I'm a very cheerful man, love my family and children, and am very interested in hiking, traveling to new places, playing group games like bowling, and watching sci-fi movies. My hero is Iron-Man.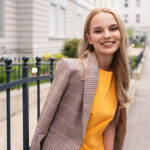 Pavlina Pavlova (Slovakia)
I'm a cybersecurity and human rights professional. Currently, I'm working on advancing international law and norms to promote responsible behavior in cyberspace at the CyberPeace Institute in Geneva.

Before this, I was an official at the Organization for Security and Co-operation in Europe (OSCE). I served as the Chairmanship's liaison officer and later coordinated capacity-building programs, including digital security and risk assessment training.

My earlier experience comprises policy research, project coordination, and stakeholder engagement at the European and national institutions.

I have been publishing and speaking on the nexus between technology, human rights, and security—raising awareness about the differentiated impacts of attacks in cyberspace on vulnerable communities.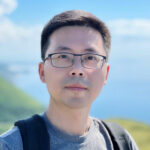 Peng Hu (Canada)
I'm a researcher at the National Research Council of Canada and an adjunct professor at the University of Waterloo.

I lead Internet-related research projects, including satellite-terrestrial integrated networks for rural and remote communities.

My background is in telecommunications networks, the Internet of Things, and AI. I'm interested in advancing resilient and high-quality Internet connectivity for everyone.

When disconnected from work, I enjoy playing the piano and hiking trails.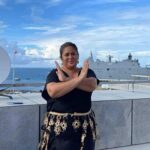 Seluvaia Kauvaka (Kingdom of Tonga)
I'm the Project Coordinator for the Ministry of Education's Project Management Unit. An ICT engineer by profession, I'm heavily involved with e-Government and the private sector in the telecommunications industry.

I'm also currently the President of Tonga Women in ICT Inc., an NGO passionate about Women in ICT. We involve young girls and women in the STEM field. We work on projects to develop and improve opportunities for women in ICT.

I love expanding my network with people with different interests and learning from them. I enjoy being a mother, so I'm out and about with my son when not in the office. He keeps me going.
Disclaimer: The Internet Society reserves the sole right to decide if an applicant proposal meets the eligibility requirements.
Image credit: ©Frederic Courbet/Panos Pictures