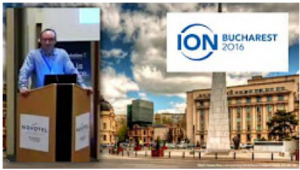 We held ION Bucharest last year alongside the Romanian Network Operators' Group (RONOG). It took a little longer than usual, but now all the presentations and video archives are available online. As we gear up for ION Islamabad next week on 25 January, this is a chance to get a sneak peak at the type of content we'll be presenting! Bucharest was filled with IPv6, DNSSEC, DANE, TLS, IETF, and Routing Security information, and now you can watch it all from the comfort of your own device.
Thank you to everyone who joined us in person in Bucharest or via the webcast. If you attended, I hope you found the event enjoyable and informative. If you missed it, you can still catch up!
We'd love to hear your feedback on these sessions or the ION Conferences as a whole.
We would like to once again thank Afilias for supporting ION Bucharest as an ION Conference series sponsor.
Stay tuned to this blog for announcements about the rest of our 2017 ION Conference lineup, and of course we'll be in touch on our social media channels until then.
(And, as always, if you're eager to get started deploying these technologies, visit our "Start Here" page to find resources targeted at your type of organization or role.)