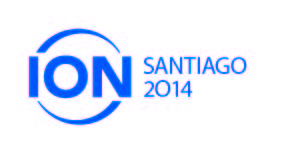 This week and next we'll be highlighting sessions from ION Santiago on Tuesday, 28 October 2014. Notes: (1) The videos and slides were in a combination of English [EN] and Spanish [ES], depending on the speakers. We've noted the language(s) in the text below. (2) The whole video playlist for ION Santiago is available on YouTube at this link.
At ION Santiago, Alvaro Retano from Cisco presented on "What's Happening at the IETF? Internet Standards and How to Get Involved" and discussed current IETF protocols related to current Deploy360 topics as well as the ongoing work to get more people from Latin America involved in the IETF and the successful effort to bring a future IETF meeting to the region. The 95th IETF will be in April 2016 in Buenos Aires, Argentina. From the session abstract:
What's happening at the Internet Engineering Task Force (IETF)? What RFCs and Internet-Drafts are in progress related to IPv6, DNSSEC, Routing Security/Resiliency, and other key topics? We'll give an overview of the ongoing discussions in several working groups and discuss the outcomes of recent Birds-of-a-Feather (BoF) sessions, and provide a preview of what to expect in future discussions, including bringing the IETF to Latin America in 2016.
This session was conducted in Spanish. You can watch the full IETF session on YouTube:
Alvaro's slides are in a combination of English and Spanish. They are available on SlideShare:

A huge thank you to everyone who joined us in Santiago in person or via the webcast. It was a great event thanks to our co-location partners, LACNIC and LACNOG, and our ION Conference Series Sponsor, Afilias.
We'd love to hear your feedback on these sessions or the ION Conferences as a whole. Contact us!
We're just over one month away from ION Sri Lanka, our first ION Conference of 2015, which we're co-locating with SANOG 25. I hope you can join us there, either in person or remotely!