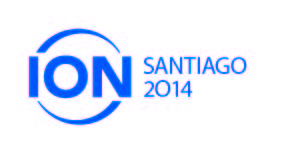 Starting last week and continuing the next few days, we'll be highlighting sessions from ION Santiago on Tuesday, 28 October 2014. Notes: (1) The videos and slides were in a combination of English [EN] and Spanish [ES], depending on the speakers. We've noted the language(s) in the text below. (2) The whole video playlist for ION Santiago is available on YouTube at this link.
At ION Santiago, our Chris Grundemann presented a session called, "Lock It Up: TLS for Network Operators." From the session abstract:
Transport Layer Security (TLS), the successor to Secure Sockets Layer (SSL), can be used in many applications other than Web browsers. In order to make the Internet more secure, TLS needs to be widely deployed by all kinds of applications across the Internet. In this session, we will help network operators understand how best to support the use of TLS-encrypted applications across their networks and address how operators can best support their networks and users once everything is encrypted.
During the session, Chris discussed the history of SSL and how it led to the need for TLS, its expanded use from just websites to other applications like email, IM, VoIP, and more, activities within the IETF to address security threats facing the Internet, and the resources available to help network operators deploy TLS on their networks. (Of course including the TLS resources here on Deploy360!)
This session was conducted in English. You can watch the full TLS session on YouTube. Note the TLS portion of the video begins at 43:40.
Chris' slides are also available in English on SlideShare.

A huge thank you to everyone who joined us in Santiago in person or via the webcast. It was a great event thanks to our co-location partners, LACNIC and LACNOG, and our ION Conference Series Sponsor, Afilias.
We'd love to hear your feedback on these sessions or the ION Conferences as a whole. Contact us!
We're just over one month away from ION Sri Lanka, our first ION Conference of 2015, which we're co-locating with SANOG 25. I hope you can join us there, either in person or remotely!