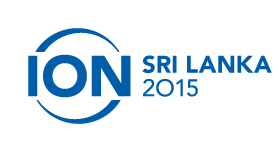 After four amazing ION Conferences in 2014 in Djibouti, Belfast, Santiago, and Tokyo, we are super excited to announce our next event will be early in 2015! ION Sri Lanka will be co-located with SANOG 25 on Sunday, 18 January 2015 in Kandy, Sri Lanka at the Amaya Hills Hotel. We've got a longer than normal program, taking up almost the full day from 10:00AM to 4:00PM (IST, or UTC+5:30). ION Sri Lanka has generous support from our ION Conference Series Sponsor Afilias and the ISOC Sri Lanka Chapter.
We've got a draft agenda online already and it's our patented mix of IPv6, DNSSEC, Securing BGP, and TLS for Applications. We're working on filling the speaker slots, so if you'll be attending SANOG 25 and you think you might make a good candidate, please speak up in the comments below or via our social media channels. A quick preview of some of our draft session titles:
Two Years After World IPv6 Launch: Are We There Yet?
Why Implement DNSSEC?
DANE: The Future of Transport Layer Security (TLS)
Lock it Up: TLS for Network Operators
What's Happening at the IETF? Internet Standards and How to Get Involved
Operators & the IETF
Best Current Operational Practices – An Update
IPv6 Success Stories– Network Operators Tell All!
We're still working out the logistics and registration details with the SANOG folks, so stay tuned to the ION Sri Lanka website or this blog for more information. We're also planning to live stream the ION, so even if you can't be there in person you'll be able to follow along online.
We're also still working out the rest of our 2015 events, and even our 2016 and beyond locations – are you part of something that might lend itself to co-locating with an ION? Let us know! We hold three or four events each year in locations all over the world, and we are open to all sorts of opportunities. Contact us to discuss co-location possibilities, or how your company could sponsor an existing ION Conference.
We hope to see you in Kandy, or at a future event!