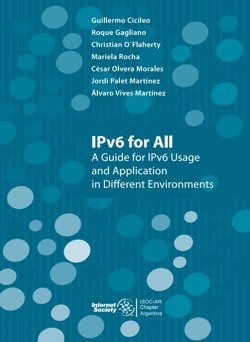 The ISOC Argentina Chapter, in conjunction with the 6DEPLOY Project, recently released an excellent book in PDF form called IPv6 For All: A Guide for IPv6 Usage and Application in Different Environments.
The book provides an outstanding guide to getting started with IPv6 on various variations of Windows, Linux and Mac OS X.
The book is available for free download in Spanish, Catalonian, Basque, Galician and English.