Previous Tech Fellows to the IETF
The following fellows attended the IETF 99 meeting in July 2017 in Prague, Czech Republic.
Abhijan Bhattacharyya (India)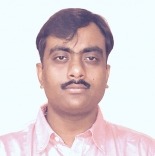 Abhijan Bhattacharyya is a Scientist at the Innovation Lab of Tata Consultancy Services; Asia's largest software exporter. He presently works on creating innovative solutions that address the future requirements of IoT-specific applications. He is the co-author of RFC 7967. Abhijan holds Bachelor degrees in Computer Science and Information Technology from the University of Calcutta. His interests at the IETF are the CoRE, ACE, LWIP, DICE, T2TRG, SAAG, LPWAN, QUIC working groups. Abhijan is also a returning Fellow having been selected to participate in the Fellowship programme for IETF 90, IETF 93, and IETF 96.
Adarsh Umesh (India)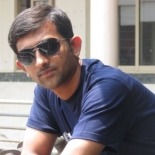 Adarsh Umesh is a Design Engineer at Smartron India Private Ltd in Hyderabad, India. He has previously worked with Exilant Technologies, ERNET India and the Indian Institute of Science. He currently employs IETF protocols such as 6TiSCH and 6LoWPAN in the development of innovative IoT products. He specializes in real time operating systems (RTOS) like OpenWSN, Contiki OS, RIOT, Tiny OS and numerous embedded systems. He is an active member of IEEE and the Internet Society, and a regular speaker and contributor to IOT-related forums and working groups. Adarsh was recognized in 2016 as one of the Top 8 IoT Thought Leaders for his contribution towards the advancement of IoT in India.
Angela Maria Rodriguez (Colombia)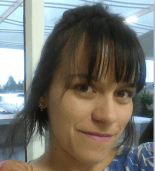 Angela Maria Rodriguez is a PhD student at the University of Cauca, specializing in Autonomic SDN Management. She holds a Masters in Computer Science and a Bachelors in Telecommunications from the University of Cauca. Angela received the Young Researcher's Award from the Government of Colombia. Previously, she was a Researcher at the University of Popayan (Colombia) and Visiting Researcher at the University of Castile (Spain). Her research interests are Telematics Applications and Services, Distributed Systems, and Web Applications. She is interested in the SDNRG, NMRG and NMLRG research groups at the IRTF.
Ernesto Perez (Ecuador)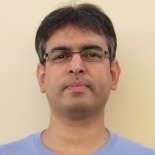 Ernesto Perez is a CSIRT Coordinator at redCEDIA Ecuador. He is currently working wih the national and education network (NREN) in his country, with LACNIC in the area of cyber incident response, and supporting the implementation of DNSSEC in the .ec ccTLD. He holds a BSc in Software Engineering and a MSc in Telecommunications. Ernesto is interested in the DANE, V6OPS, and WEBSEC working groups at the IETF.
Glenn Peace (Costa Rica)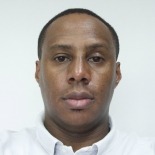 Glenn Peace is a Network Engineer at NIC.cr, where his work is primarily focused on IXP and ccTLD management. He was previously a Technical Support Engineer with Cisco Systems. Glenn holds a number of Cisco and MicroTik certifications, and is active in organizations such as LACNIC, LACNOG, LAC-IX, and LACTLD. He is seeking to become involved in the V6OPS and 6MAN working groups of the IETF.
Irvin Willian Meza Chalén (Ecuador)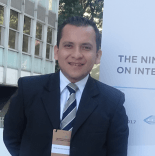 Irvin Willian Meza Chalén is a Systems Technician as well as a BSc in Systems Engineering student at Laica Eloy Alfaro de Manabi University. He has participated in the LACIGF, South School on Internet Governance (SSIG), and the Ecuador national IGF. He is very interested in creating an academic community that is closely tied to the work of the IETF. His specialties are network operations and protocol development, and he is looking forward to finding out more about the open standards development process at the IETF. He is also eager to participate in the JSON working group.
Ithabeleng Moreke (Lesotho)
Ithabeleng Moreke is an IP Systems Engineer at Vodacom Lesotho. She holds a BSc in Electronics from the University of Lesotho and a number of Cisco certifications. She previously worked as an IT Network Specialist at Vodacom Lesotho and a Network Systems Administrator at the Ministry of Communications and Technology. She is currently her company's Technical Contact for AFRINIC and works on DNS platforms. Ithabeleng is interested in DNSOPS working group at the IETF.
Kishwer Abdul Khaliq (Pakistan)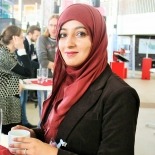 Kishwer Abdul Khaliq is a Doctoral candidate at the University of Bremen, where she is a member of the Dynamics in Logistics (DIL) working group, and works on the application of Internet technologies in logistics and manufacturing scenarios. She is also conducting research on vehicular ad hoc Networks (VANET) for safety and information based-applications, IPv6 design and deployment and mobility management. Kishwer has completed BSc and MSc degrees in Computer Science. His preferred working groups at the IETF are V6OPS, MANET and AVTEXT.
Marc Ibrahim (Lebanon)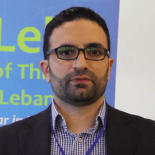 Marc Ibrahim is an Associate Professor and Director of the Computer Modeling and Information Technology Center at the Saint Joseph University of Beirut. He holds BSc and MSc degrees in Telecommunications Networks from the Saint Joseph University and a PhD in Computer Science from the Université de Versailles Saint-Quentin. He is currently working on the deployment of IoT LPWANs in agriculture environments and on Internet performance measurement in Lebanon. He is particularly interested in contributing to the LPWAN and LMAP working groups at the IETF.
Marcelo Salas (Bolivia)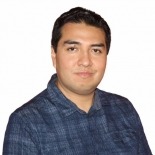 Marcelo Salas is a Researcher/PhD Student at the University of Campinas where his work is centered around developing tools and techniques to detect and classify malicious traffic to protect against Tor-based attacks. He is a FRIDA programme awardee, former participant in the South School on Internet Governance (SSIG), and a volunteer at IEEE/IEEE Computer Society. The DOTS, SACM, and I2NSF working groups are most aligned with his current professional endeavors.
Mohit Batra (India)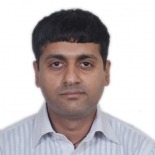 Mohit Batra is a Technical Consultant at the National Internet Exchange of India (NIXI). He is also an Internet Governance Advisor to the Ministry of Communications & Information Technology. His areas of interest include DNSSEC, IPV6, and IoT. Mohit currently holds the Certified Ethical Hacker (CEH), Certified Security Analyst (CSA) and Certified Information Systems Security Professional (CISSP) qualifications.
Nabil Benamar (Morocco)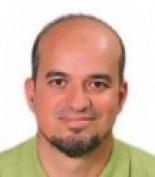 Nabil Benamar is an Associate Professor of Computer Science in the University of Moulay Ismail in Meknes, Morocco. He is also a Trainer on Cisco platforms, IPv6 and Linux. His main topic of research is Delay Tolerant Networks (DTN), and he is looking forward to interacting and discussing his ideas with the members of the DTN working group in the IETF. Nabil is an ISOC Next Generation Leader and IGF Ambassadors alumni. He is also a Returning Fellow to the IETF, having been previously selected for IETF 89, IETF 92 and IETF 95. He is actively involved with MENOG, AFRINIC, and the Saudi Arabia IPv6 Task Force.
Nathalia Patricio (Brazil)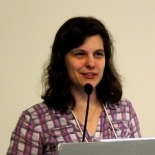 Nathalia Patricio is a Technical Advisor at NIC.br and a PhD student at the University of São Paulo. She holds BSc and MSc degrees in Computer Engineering from the University of São Paulo. Her research activities pertain to the development of measurements and metrics for net neutrality. She is also engaged with the Internet and Society Studies Hub (NETS), which brings together students involved in legal and engineering disciplines. Nathalia lectures at Anhembi Morumbi University and SENAC University, teaching courses about Internet Governance and Information Security. Her specific area of interest at the IETF are the LMAP, TEAS, and IPPM working groups.
Nikesh B Simmandree (Mauritius)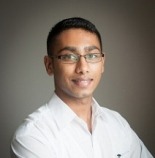 Nikesh B Simmandree is a Systems Engineer at AFRINIC. In this role, he provides support for the organization's computer systems and related infrastructure for staff and members in RIR's service region. His background is in the areas of systems and networks engineering, cybersecurity, Internet governance & policy, and cyber law. He holds a BSc in Systems Engineering and a number of industry certifications. He participates in AFNOG and is keen to be involved in shaping the future of the Internet and its continuity. His interests at the IETF are the HOMENET and IPSEC working groups.
Shaila Sharmin (Bangladesh)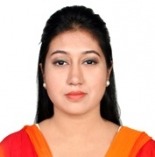 Shaila Sharmin is an Assistant Network Operations Manager at Link3 Technologies LTD where she works in the areas of IP/MPLS, BGP, large-scale Ethernet, and IP core security. She is a former Senior Core & IP Network Engineer at Banglalion Communications LTD. Shaila is currently and Executive Committee Member at BdNOG, and has volunteered as an APNIC Trainer in the past. She holds a BSc in Computer Science from the Ahsanullah University of Science & Technology and a MSc in Network Systems Administration from the American International University. She is interested in the MPLS, ISIS, V6OPS and TEAS working groups in the IETF.
Salozver Sole (Venezuela)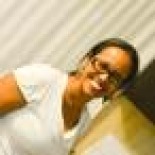 Sole Salozver is a Professor at Los Andes University where she lectures on systems development. She holds a BSc in Systems Engineering and a MSc in Control and Automation Engineering. She was formerly the Development Director (ag) at Cenditel Venezuela. Salozver is a free and open source software (FOSS) advocate and has professional interests in neural networks and TCP modeling and performance. She is currently subscrived to and following the JSON and CORE working groups at the IETF.
Syed Muhammad Sajjad (Pakistan)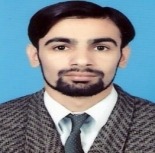 Syed Muhammad Sajjad is a Secure Application Developer at the Center of Cryptology Security (COCS). He holds a BSc in Electrical Engineer from Federal Urdu University, MSc in Electrical Engineering from COMSATS Institute, and a PhD in Information Security from Riphah International University. Syed is active in PkNOG, SANOG and the Pakistan Information Security Association (PISA). His work is centered around the development of secure applications, systems and protocols. He is looking forward to participating in the 6LO, 6TISH, LWIG and CORE working groups at the IETF.
Thalia Lozada (Ecuador)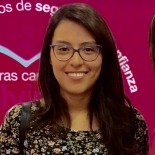 Thalia Lozada works in BI & Data Advisory at EY Ecuador. She previously worked as a BI Specialist at Bayer Crop Science and was engaged with the Microsoft Student Partnership. Thalia holds a BSc in Systems Engineering from Pontificia Universidad Catolica del Ecuador. She is humbled to have been selected as an IETF Fellow and is looking forward to finding out as much as possible about the open standards development process, and how she can become involved and contribute effectively.