The following fellows attended the IETF 97 meeting in November 2016 in Seoul, South Korea.
Anissa Bhar (Tunisia)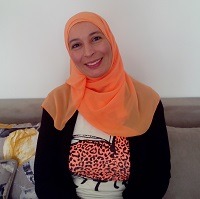 Anissa Bhar is an Associate Professor at the Higher Institute of Technologies in Charguia, Tunisia. Her field of expertise is computer systems and networking, and she is presently working on IPv6 deployment across the national research and education network (NREN). She holds a MSc in Computer Science and a number of industry certifications in Cisco networking and Linux platforms. Beyond her professional expertise, Anissa is keen about female empowerment, privacy, and child online protection.
Cristhy Jimenez (Ecuador)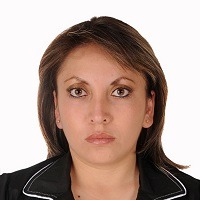 Cristhy Jimenez is an Assistant Professor at the University of Chimborazo in Riobamba. She is currently pursuing a PhD in Informatics Engineering at Pontifical Catholic University of Valparaíso in Chile. Cristhy's doctoral thesis is focused on developing usability evaluation elements for emerging technologies. She is aware of the need for a stronger emphasis on software engineering, software quality and the requirement for contributing to the engineering and evolution of Internet technologies but while seeking an optimal end user experience. Her passion is to investigate how to improve the overall user experience without sacrificing functionality or security elements.
David Gaamuwa (Uganda)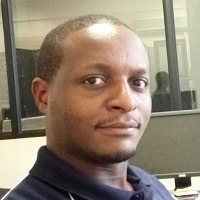 David Gaamuwa is the Acting Network Manager at the University of Makerere in Kampala. He holds a BSc in Information Technology and is currently pursuing a MSc in Information Systems. He also possesses a number of certifications in cybersecurity, satellite communications and scalable network architectures. David is actively involved with the Research and Education Network of Uganda (RENU). He is interested in the 6man, homenet, and ntp working groups of the IETF.
Eduardo Morales (Brazil)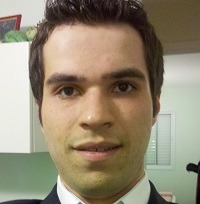 Eduardo Morales is presently employed as a Technical Analyst with NIC.br. He holds a BSc in Computer Science and several industry certificates (including qualifications in IPv6 from both LACNIC and NIC.br). His current work involves advocacy and training on IPv6 and best current operational practices for autonomous systems. Eduardo is interested in the v6ops, 6man, 6lo, and sunset4 working groups at the IETF. He intends to use his experience at the IETF to become more involved in open standards development, and to continue evangelizing the merits of IPv6 across Brazil and the wider Latin America region.
Habtom Tesfaye (Ethiopia)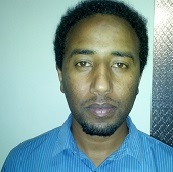 Habtom Tesfaye is a Senior IT Infrastructure Expert at UNECA (United Nations Economic Commission for Africa). In this role, he is responsible for the management of a broad array of network, infrastructure and database systems. Habtom obtained a BSc in Electrical and Computer Engineering from Addis Ababa University of Technology. He was previously employed as a Vice President for the African Technology Policy Studies Network (ATPC). He is currently working on a joint venture between ATPC and Addis Ababa University in the area of improving women's access to education through ICT skills development.
Harish Chowdhary (India)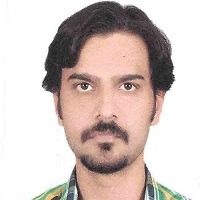 Harish Chowdhary is a Technical Analyst at the National Internet Exchange of India (NIXI). He is also currently seconded to work in the Internet Governance division at the Ministry of Electronics and Information Technology, Department of Electronics on the India Internet Governance Project. He holds a Masters degree in Computer Applications, and is presently involved in outreach and technical consultations on WHOIS, DNS / DNSSEC, IDN, ICANN related policies, IP number resources, IPv6 and related issues. Harish is very interested in the dnsop, dprive, idn, and acme working groups at the IETF.
Konstantin Karosanidze (Georgia)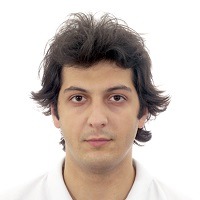 Konstantin Karosanidze is the Chief Technology Officer (CTO) of the Information Technologies Development Center. He holds a Bachelors degree in Information and Communications Technology from the Georgian Technical University. He is presently working on a number of projects around Internet exchange deployment, ccTLD management and DNSSEC. He is very enthusiastic about participating in the grow and dots working groups at the IETF.
Nomsa Mwayenga (Zimbabwe)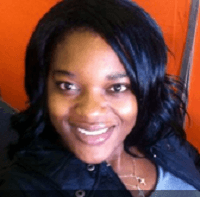 Nomsa Mwayenga is currently employed as a Consulting OSP Engineer at Huawei Technologies in South Africa. She previously worked as a NOC Engineer at Liquid Telecom in Zimbabwe. Nomsa holds a BSc in Computer Science from the University of South Africa, is pursuing a MSc in Telecommunications, and holds a number of industry certifications in routing & switching. She has spearheaded the establishment of the ISOC Zimbabwe Chapter, founded the Zimbabwe Network Operators Group (ZimNOG), and serves on the Task Force for the Zimbabwe IGF (ZIGF).
Rafael Rosa (Brazil)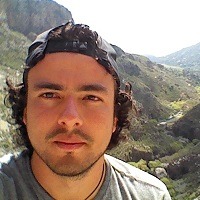 Rafael Rosa is a PhD Candidate at the University of Campinas in São Paulo, Brazil. He holds a BSc in Communications Networking Engineering, a MSc in Computer Science, and is currently pursuing a PhD in Computer Engineering. His current research topics are software-defined networks and network functions virtualization. Raphael is a Returning Fellows, having been selected for IETF 95. He is presently working on drafts being considered in the bmwg and nfvrg at the IETF.
Ricardo Peláez-Negro (Colombia)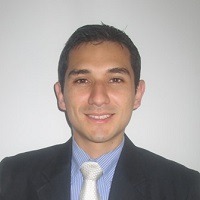 Ricardo Peláez-Negro is the Chief of the Network Management Center at Universidad de Ibagué, one of the top five institutions with the biggest IPv6 deployments in Colombia. He is also a part-time Tutor at the same academic institution. He qualified as a System Engineer from the Fundación Universitaria San Martín (Colombia) and obtained his Masters in Free and Open Source Software from the Universitat Oberta de Catalunya (Spain). His experience includes network and communications systems, server administration and IT planning. He is actively involved in LACNIC meetings and working with IPv6 deployments across Colombia.
Srimal Andrahennadi (Sri Lanka)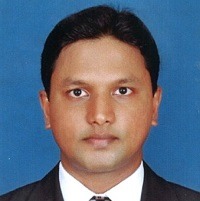 Srimal Andrahennadi is the Operations Manager at OpenArc Systems Management Ltd. He obtained a BSc in Information Technology from University of Moratuwa (Sri Lanka) and a MSc in Enterprise Applications Development from Sheffield Hallam University (UK). His professional activities include Internet applications and systems development, cybersecurity and project management. He is actively involved with APNIC, Asia Pacific Next Generation (APNG) Networking Group, and the Sri Lanka Next Generation (SLNG) Working Group. Srimal is interested in the rtcweb and json working groups at the IETF.
Xiaohong Deng (China)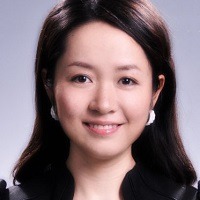 Xiaohong Deng is a Student at the University of New South Wales where she is completing her PhD in Computer Systems Networking & Telecommunications. She previously worked for France Telecom (Orange), first as a Network Architect and then as a Project Leader / Research Engineer. Xiaohong has also been engaged with APNIC as an IPv6 Trainer. She has been actively involved with the IETF since 2010, and has completed one RFC and is currently working on two others. She is a Returning Fellow, having been selected for IETF 81, IETF 88 and IETF 94.