Previous Fellows to the IETF
The following fellows attended the IETF 95 meeting in April 2016 in Buenos Aires, Argentina.
Amir Qayyum (Pakistan)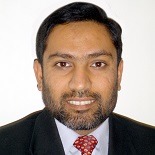 Amir Qayyum is a Researcher, Professor and the Dean of the Faculty of Engineering at M.A. Jinnah University in Islamabad, Pakistan. His domains of research are aligned with the MANET, DTN and 6MAN working groups. He is also interested in the SDNRG research group. Dr. Qayyum has been involved with the IETF since 1997, and has co-authored RFC 3626 as part of the fulfillments for his Ph.D. Amir is a Returning Fellow, and has participated in IETF 81 and 88.
Anil Kumar (India)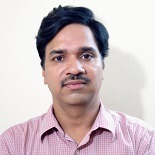 Anil Kumar is a Researcher at the CSIR (Council of Scientific and Industrial Research) Fourth Paradigm Institute in Bangalore, India. His work is in the area of transport layer protocols, and he particularly concentrates on security and multipath (coupled) congestion control. His secondary research activities are on passive and active network measurements for security inference. He is interested in the SCTP and MPTCP working groups.
Caciano Machado (Brazil)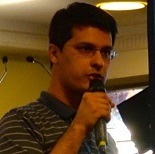 Caciano Machado works as a Network Administrator for the Federal University of Rio Grande do Sul and as a Professor of Computer Science for the Lutheran University of Brazil. His professional background is in high performance computing and telecommunications. His main interests at present are network access controls, IoT, and captive portals. He is interested in the DHC, 6MAN, and V6OPS working groups. Caciano is a Returning Fellow having participated in IETF 81 and 85.
Chiara Pietra (Argentina)
Chiara Pietra is studying Electronics Engineering (with an orientation in Telecommunications) at the Universidad Nacional de Rosario. Her professional interests are network systems architecture, access and transport networks, and high performance radio links. She is currently finalizing her thesis on IoT protocols, and also pursuing the Cisco Certified Network Associate (CCNA) qualification. She is interested in the ROLL and 6LO working groups.
Matheus Prola Pfitscher (Brazil)
Matheus Prola Pfitscher (Brazil) is studying Computer Science at the Federal University of Rio Grande do Sul. His research is focused on development of Codematch, a social network for researchers applying for and developing new protocols. He is currently working on his thesis which covers Peer-to-Peer and Software-Defined Networking. He is looking forward to his first IETF meeting, and is interested in the NFVRG and SDNRG research groups.
Miguel Angel Astor Romero (Venezuela)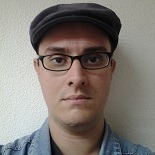 Miguel Angel Astor Romero is a Professor of Computer Science at the Universidad Central de Venezuela. He currently works at the Communications and Networking Research Center (CICORE) teaching courses in systems architecture, operating systems and distributed computing. He is also working on his post-graduate studies in bio-inspired mapping and localization methods for distributed mobile robot systems. He is interested in the NTP, OAUTH, OPENPGP, and TCPINC working groups.
Mohit Batra (India)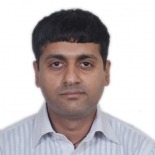 Mohit Batra is a Technical Consultant at the National Internet Exchange of India (NIXI). He is also an Internet Governance Advisor to the Ministry of Communications & Information Technology. His areas of interest include DNSSEC, IPV6, and IoT. Mohit currently holds the Certified Ethical Hacker (CEH), Certified Security Analyst (CSA) and Certified Information Systems Security Professional (CISSP) qualifications.
Oscar Caicedo (Colombia)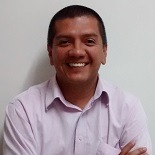 Oscar Caicedo is a Professor at the University of Cauca in Popayán, Colombia. He hold a Ph.D. in Computer Science from the Federal University of Rio Grande do Sul in Brazil. His research is focused on the field of network management, specifically in the areas of network measurement, situation management, SDN, NFV, mashups, and service oriented architectures. He is interested in the NMRG, SDNRG, and NMLGR research groups and the OPSAWG working group.
Pablo Diego Montes Jordan (Bolivia)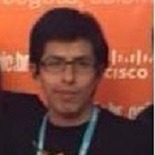 Pablo Diego Montes Jordan is currently studying Systems Engineering. His professional interests are web application development, Internet governance, machine learning, artificial intelligence and data analytics. He is very interested in the confluence of policy and technology, and how multistakeholder processes in this respect can positively impact society. He is interested in the JOSE and JSONBIS working groups.
Priscylla Silva (Brazil)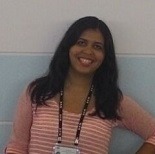 Priscylla Silva is currently studying her MSc in Computer Science at the Federal University of Campina Grande (Brazil) and conducting research in Artificial Intelligence at the Federal Institute of Sergipe. Her areas of professional interest include IoT and Software-Defined Networking. She is eager to find out more about the 6MAN and V6OPS working groups.
Ramanou Biaou (Benin)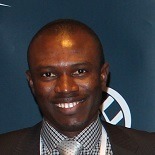 Ramanou BIAOU is an Internet Security and Network Systems Engineer involved in project coordination at AfricaDNSCheck. His current professional focus is on the RDAP protocol (alternative to WHOIS protocol) and the development of tools related to DNS optimization and security. He coordinates the Benin DNS Forum that brings together stakeholders to share best practices and technical experiences on DNS, Internet architecture, and IPv6. He is keen on finding out more about the DNS, DNSSEC, IPv6 and DANE working groups.
Vinayak Hegde (India)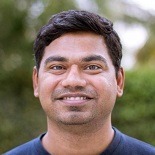 Vinayak Hegde is a Consultant in the areas of big data and network system architecture. Prior to this, he was employed with Akamai, Inmobi (a mobile ad network), and Microsoft in system architecture roles. Vinayak has been active in the IETF since 2009. His areas of expertise are in the Transport and Application and Real-Time areas. He is a member of the IETF Performance Directorate which reviews drafts for performance considerations. He is interested in the IPPM, BMWG, LMAP and HTTPbis working groups.
Zeina Daghlas (Palestine)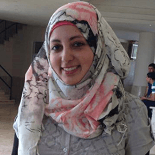 Zeina Daghlas is a Telecommunications Engineer at Callu DSL in Ramallah, Palestine. She obtained her BEng in Engineering from the Arab American University in Palestine. She was one of the founding members of the IEEE branch at her university. Her professional activities are centered around network operations, IPv6, DNS, and IoT. She is interested in the DNSOPS, 6LO, and 6MAN working groups.