Previous Fellows to the IETF
The following fellows attended the IETF 94 meeting in November 2015 in Yokohama, Japan.
Kennedy Aseda (Kenya)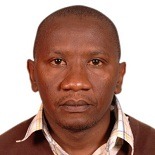 Kennedy Aseda is a Senior Network Operations & Security Engineer at Kenya Education Network (KENET). At KENET, he oversees the network, data center and cybersecurity operations. He has also represented KENET as a member of the Global Eduroam Governance Committee (GEGC) where he was part of the team from Africa who were tasked with defining technological and administrative improvements for the operation of Eduroam at the global level. He has also participated as a member of Kenya's National IPv6 Task Force and National Cybersecurity Committee. His current interests are Internet operational security (OPSEC) and Internet measurements.
Paventhan Arumugam (India)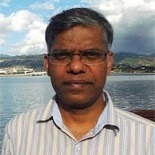 Paventhan Arumugam is a Director at ERNET India, where he works on the nationwide satellite and terrestrial networks. He holds a Ph.D in Grid Computing from the University of Southampton, MTech in Computer Applications from the Indian Institute of Technology, and a MSc in Computer Science from Bharathidasan University. He is a former Researcher at the Rutherford Appleton Laboratory (UK) and a Scientist / Engineer at the National Informatics Center (India). He is currently working on an IoT approach to smart metering and a real-time water quality monitoring system using constrained devices. Paventhan is a Returning Fellow and was selected for IETF 80, IETF 83, IETF 87 and IETF 91.
Luiz Juliao Braga Filho (Brazil)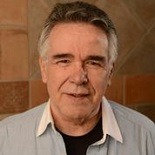 Luiz Juliao Braga Filho is a Student at McKenzie Presbyterian University (MPU), where he is developing a model of interconnection, interaction and cooperation between multi-agents systems to make the features of Internet infrastructure autonomous and oriented to minimal human intervention. He holds a MSc in Computer and Electrical Engineering from MPU, and a MSc in Computer Science from Pontifical Catholic University of Rio de Janeiro. He is interested in the ANIMA and DTN working groups at the IETF, and the GAIA and NMRG research groups at the IRTF.
Shubert Alexis Castro Meza (Ecuador)
Shubert Alexis Castro Meza is a Student at the Universidad Nacional de Loja, where he is studying Electronics and Telecoms Engineering. He is very interested in IPv6, radio networks, and security. Shubert is currently working on the design of a wireless public safety network for the security services and first responders in his community.
John Chand (Fiji)
John Chand is a Senior ISP Engineer at Telecom Fiji Limited, where he is responsible for the delivery of telecommunications services such as ADSL, CDMA, EVDO, and Wi-Fi. He is a regular participant in PACNOG (Pacific Network Operators Group) and PITA (Pacific Islands Telecommunications Association). He is passionate about education and delivering fast and affordable Internet connectivity that promotes commercial and social growth. John is interested in the IPSECME, DANE, WEBSEC, and DPRIVE working groups at the IETF.
Leandro Melo de Sales (Brazil)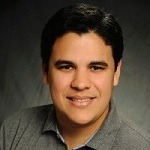 Leandro Melo de Sales is a Professor at the Federal University of Alagoas. He holds MSc and Ph.D degrees in Computer Science from the Federal University of Campina Grande. For his Ph.D, he created a network protocol called GMTP (Global Media Transmission Protocol), and he is seeing very promising results using this protocol to deliver multimedia data over the Internet. Leandro is presently coordinating a number of workshops for the XXXVI and XXXVII Congress of the Brazilian Computing Society. He has been acknowledged for his contributions to RFC 5622 for DCCP (Datagram Congestion Control Protocol).
Xiaohong Deng (China)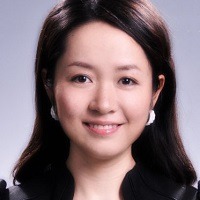 Xiaohong Deng is a Student at the University of New South Wales where she is completing her Ph.D in Computer Systems Networking & Telecommunications. She previously worked for France Telecom (Orange), first as a Network Architect and then as a Project Leader / Research Engineer. Xiaohong has also been engaged with APNIC as an IPv6 Trainer. She has been actively involved with the IETF since 2010, and has completed one RFC, and is currently working on two others. She is a Returning Fellow, having been selected for IETF 81 and IETF 88.
Patricia Endo (Brazil)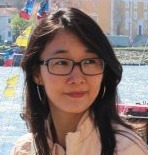 Patricia Endo is a Professor at University of Pernambuco (UPE), and a Researcher at the Networking and Telecommunication Research Group (GPRT) of Federal University of Pernambuco (UFPE). She holds a BSc in Computer Engineering from the Federal University of Pará (UFPA) and MSc and a PhD degrees in Computer Science from the Federal University of Pernambuco (UFPE). Her main interest areas are cloud computing, SDN, and NFV.
Chetan Harsha (India)
Chetan Harsha is a R&D Engineer at Verizon Labs. In the past, he has been in research and engineering roles at Nokia Siemens and Toshiba Telecoms Research Labs. Chetan holds a MSc in Communication Networks and Signal Processing from University of Bristol (UK) and a Bachelor of Engineering from Visvesvaraya Technological University (India). His work is predominantly in the area of product development, field-testing, and network deployment. He is very interested in the MPTCP working group at the IETF.
Seun Ojedeji (Nigeria)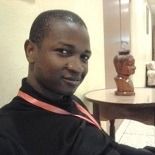 Seun Ojedeji is the Principal Network Engineer at the Federal University Oye-Ekiti, where he manages the institution's network infrastructure and related services, and also plays a dual role where he oversees capacity building for staff as well as students. He is also involved with a number organizations on a voluntary basis, including AFRINIC, where he serves as the Policy Development Working Group Co-Chair, and ICANN where he was recently elected to serve as member of the At-Large Advisory Committee (ALAC). He is also a member and participant in the "CWG-Stewardship" and "ICANN-CCWG on Accountability". In the open source community, he is a member and Chair of the FOSSFA (Free Software and Open Source Foundation for Africa) Council.
Anand Raje (India)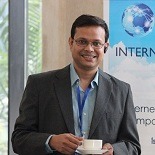 Anand Raje is the Co-Founder and Director at RABT Technologies Ltd. He is also a Lead in the Indian IETF Capacity Building (IICB) programme, a Member of the National IXP (India), Vice President of the ISOC Kolkata Chapter, and is working with ICANN on establishing a L root instance in India. Anand holds a Msc in Computer Science & Network Security from Annamalai University (India), and works designing business solutions. His specialties are application security, software architecture, and business intelligence.
Robinson Rivas (Venezuela)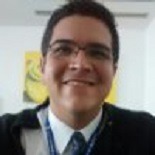 Robinson Rivas is a Professor and Director of the Department of Computer Science at the Universidad Central de Venezuela. He holds a BSc in Computer Science from the Universidad del Zulia (Venezuela) and a MSc in Computer Science from the Universidad Simon Bolivar (Venezuela). He is a Former Vice-President of the Computer Science Society of Venezuela, and the Founder of SC-Camp.org – the first super computing and distributed computing camp for Latin American students.
John Jossimar Tucker Yépez (Ecuador)
John Jossimar Tucker Yépez is a Professor at the Universidad Nacional de Loja (UNL), where he specializes in LAN / WAN routing and switching systems. He also oversees the Innovation Center at UNL. John is involved with CORPECE (Corporación Ecuatoriana de Comercio Electrónico), which is actively promoting e-commerce at the national level in Ecuador. He is responsible for the development of Next Generation Leaders within the ISOC Ecuador Chapter. John has participated in telecoms project for the Navy of Ecuador, Manabi Judiciary, and Petro-Ecuador.
Juliano Wickboldt (Brazil)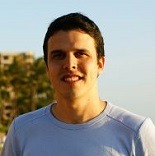 Juliano Wickboldt is a PhD Student at the Federal University of Rio Grande do Sul (UFRGS) in Porto Alegre, Brazil. He is also a member of the Computer Networks Group of UFRGS. Recently, he was in Watford, Ireland where he worked with the Emerging Network Laboratory of the Telecommunications Software & Systems Group (TSSG) of the Waterford Institute of Technology. Juliano holds a BSc in Computer Science from Pontifical Catholic University of Rio Grande do Sul (PUCRS), and a MSc degree in Computer Science from UFRGS conducted in a joint project with Hewlett-Packard Labs Bristol and Palo Alto.