Previous Fellows to the IETF
The following fellows attended the IETF 93 meeting in July 2015 in Prague, Czech Republic.
Oswaldo Banegas (Bolivia)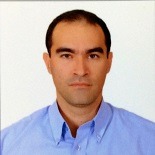 Oswaldo Banegas is the Assistant Director, Internet & Data Services at COTAS Ltda. – a telecom cooperative in Bolivia. His main focus there is on the development and growth of Internet services across the country. He has a contributing role in NAP (Network Access Points), which is a national project to comply with the telecom laws and regulation of the country. Oswaldo is keenly interested in building relationships and networking with individuals directly involved with all aspects of Internet development.
Abhijan Bhattacharyya (India)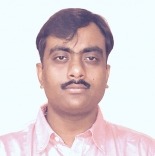 Abhijan Bhattacharyya is a Scientist at the Innovation Lab of Tata Consultancy Services; Asia's largest software exporter. He presently works on creating innovative solutions that address the future requirements of IoT-specific applications. He has previously submitted a draft to the CoRE working grouping, and it has reached a mature stage. Abhijan is also a returning Fellow having been selected to participate in the Fellowship programme for IETF 90 Toronto.
Sandra Céspedes (Colombia)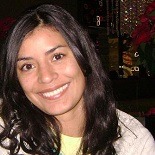 Sandra Céspedes is an Assistant Professor at the University of Chile. While completing her Ph.D. at the University of Waterloo she was very involved in research on IP Mobility, and eventually her thesis was based on that subject. Her interest has now shifted to routing in LLN (low-power and lossy networks) and vehicular networks. Sandra routinely shares the experiences and information gathered at IETF with her students and professional networks, and is an advocate for greater participation in the IETF from academia. Sandra is a Returning Fellow, having previously been selected for IETF's 69, 76, 79, 83, and 87.
Edwin Cordeiro (Brazil)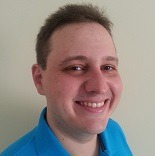 Edwin Cordeiro is a Student at the Technical University of Munich, Germany where he is pursing his Ph.D. He holds a MSc. in Computer Engineering/Computer Networks. While completing his Masters degree, he worked for NIC.br as an IPV6 instructor, and helped with the development of the organization's IPv6 course materials, which have now become an instructional text. Edwin is passionate about working with new technologies that enable communication between technical and non-technical people.
Albert Espinal (Ecuador)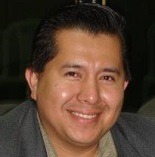 Albert Espinal works at the ESPOL University in Guayaquil. He has twenty (20) years experience in networking. This has allowed him the opportunity to collaborate with the research and education networks in Latin America such as CEDIA and RedCLARA. Albert also does work with the Cisco Networking Academy programme in Ecuador. He holds a MSc. in Information Science and a MBA, and is currently pursuing his Ph.D. studies. His interests include IoT, and QoS (Quality of Service) using predictive methods and routing protocols.
Daniel Formolo (Brazil)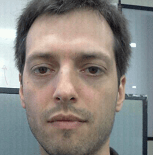 Daniel Formolo is a part-time Professor at Unisinos University in Southern Brazil, where he teaches algorithms and mobile applications development. When he is not teaching, Daniel leads technical teams and develops embedded software at the Software Association of Rio Grande do Sul State (Softsul). Most of the embedded software he works on are linked to oil\energy industry applications and Internet protocols. His passion is biological algorithms; the study of nature patterns and applying them in the computer world.
Marcelo Luizelli (Brazil)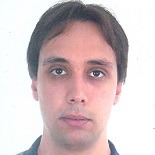 Marcelo Luizelli is a Student at Federal University of Rio Grande do Sul (UFRGS). His current studies revolve around network functions virtualization (NFV) and software-defined networking (SDN). He holds BSc. and MSc. degrees in Computer Science, and is currently working on his Ph.D. in Computer Science. Marcelo has a love for anything related to communication systems. His other interests are meeting people and sharing ideas and experiences, as well as discovering new cultures.
Isabel Montes (Phillipines)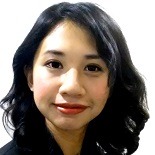 Isabel Montes is a Ph.D. Student at the University of the Philippines, where her research is focused on cooperative community networks and the development of standards/protocols that facilitate cooperation and resource pooling in such networks. For the last two years, she has also been involved with the CloudTop project, an initiative that aims to provide computer laboratories composed of thin clients and wireless Internet access to rural schools in the Philippines. She is very interested in Multipath TCP and the deployment of SDN in Internet exchanges.
Paul Ngabirano (Uganda)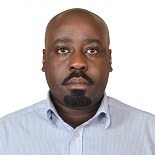 Paul Ngabirano is the Infrastructure Delivery Manager at the National Information Technology Authority (NITA) in Uganda. He holds a BSc. in Electrical Engineering, and is currently pursuing his MSc. in Electrical Engineering. As a graduate student, his research focuses on network optimization. Paul's hobbies are rugby, cricket and emerging technologies to support the last mile, especially in countries like Uganda and Africa. He is particularly interested in working on a ccTLD roadmap for Uganda.
Hector Prada (Venezuela)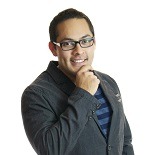 Hector Prada is currently working on his pre-graduate thesis at the University of Los Andes. He hopes to be a Systems Engineer when his studies have been completed. He is passionate about new technologies – their quick introduction to the market and the social impact. He is also interested in the roles of technology and the Internet in developing communities. Hector's other passions include running, music and reading.
Gonzalo Romero (Colombia)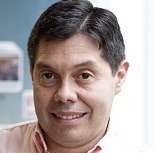 Gonzalo Romero works for NeuStar, Inc in the Registry Services department. He is also the Chief Information Security Officer (CISO) at Colombia's Country code top-level domain (ccTLD), where his main focus is on 'developing the corporate strategy for protecting the stability, reliability and confidence of the .CO namespace (i.e. the registry, registrants and registrar channels and the Internet community)'.
Kshitiz Shrestha (Nepal)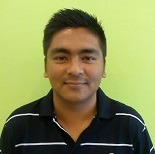 Kshitiz Shrestha is a Network Engineer at Nepal Telecom, where he maintains and deploys IP-based networks. He also designs and conducts IPv6 routing workshops. Kshitiz is also an active IPv6 tutor and participates in meetings such as SANOG and APRICOT. His interests include traveling, exploring new places and meeting people. He is looking forward to participating in the V6OPS and IS-IS working group meetings.
Dusan Stojicevic (Serbia)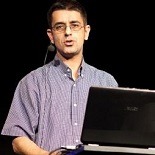 Dusan Stojicevic is the Chairman of the Serbian National Internet Domain Registry. He is also a member of the Cyrillic Generation Panel and Universal Acceptance Working Group in ICANN. Dusan is very interested in the multilingual Internet and internationalized domain names (IDNs), and closely follows the work being conducted in the DANE (DNS-based Authentication of Named Entities) working group of the IETF.
Karan Verma (India)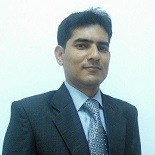 Karan Verma is a pursing his Ph.D. at the Universiti Teknologi PETRONAS where he is also employed as an Assistant Professor. His main interest is information security and he is working on intelligent transport system security. Karan has developed an IP-CHOCK Reference which detects and prevents DoS attacks. He is seeking deeper understanding of the procedures followed for protocol standardization by IETF. Karan is passionate about building a community around Internet Standards to help others improve their understanding of the IT environment.