Previous Internet Society Fellows to the IETF
This program is currently on hold and we are not accepting the applications until further notice.
Dmitry Belyavskiy (Russian Federation)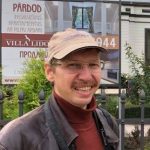 Dmitry Belyavskiy is a Software Developer and the co-author of RFC 7836 – 'Guidelines on the Cryptographic Algorithms to Accompany the Usage of Standards GOST R 34.10-2012 and GOST R 34.11-2012'. He is interested in the Security area of the IETF, specifically working groups such as SAAG, CFRG, TLS, LAMPS, and SECDISPATCH. He intends to present an Internet draft related to Certificates Limitation Policy (https://tools.ietf.org/html/draft-belyavskiy-certificate-limitation-policy-06) at IETF 103 to better understand from the community how it can be developed and implemented in various software for enhancing overall Internet security. Dmitry is also interested in exploring the implementation of Russian national standards in cryptographic libraries such as OpenSSL
Fatou Secka (The Gambia)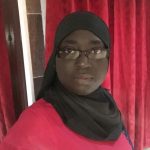 Fatou Secka is employed as a Network Manager at Unique Solutions Co. Ltd. In this role, she is responsible for designing, implementing, troubleshooting and supporting the core data network. Simultaneously, Fatou is presently undertaking her undergraduate studies in Information Systems at the University of Gambia. She currently holds the CCNA, CCNP, and CCIE certifications, and is actively involved with AfChix as well as GamChix to equip and empower young women in technology. Fatou is a member of the ISOC Gambia Chapter and is interested in the V6OPS and MPLS working groups.
Javier Hurtado (Colombia)
Javier Hurtado 

is an Associate Professor of telecommunications networks, network services and programming at the University of Cauca. He is also working on his postgraduate studies and conducting research at the same academic institution. Javier's research topics include SDN, NFV, SFC, and the application of Artificial Intelligence (AI) and Big Data to network management. He is also an entrepreneur and co-founded Software Mobile Solutions, a tech startup that specializes in software integration around network virtualization and Blockchain technology.
Lawrence Muchilwa (Kenya)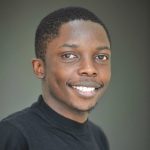 Lawrence Muchilwa is a Security Consultant at Silensec where his main focus areas are security standards compliance (ISO27001, PCI DSS), vulnerability assessment, security audits and incident response. He is also a Blue Team Consultant at KE-CERT (Kenya Computer Emergency Response Team) where he is involved in penetration testing and providing alerting and mitigation services to affected entities. He holds a BSc in Computer Science and Technology and a number of certifications in IBM and Linux platforms. Lawrence has participated in the African Internet Summit Hackathon developing running code using the IPWAVE standard. He is also a former [email protected] Fellow having participated in the IGF Guadalajara cohort.
Lijo Thomas (India)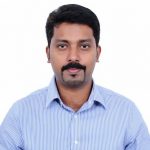 Lijo Thomas is working as a Principal Engineer at the Centre for Development of Advanced Computing (C-DAC) in the Ministry of Electronics & Information Technology. His group is focused on building solutions for key industries, particularly around instrumentation and automation. Lijo's work includes developing embedded hardware and its applications and installation and commissioning of products for various applications, including industrial wireless sensor networks. He is interested in the 6LO, 6TISCH, ROLL and DETNET working groups at the IETF. He has proposed a draft in 6LO which has completed shepherd review and is expecting Area Director approval shortly. The deadline draft has been implemented in the OpenWSN environment and has been merged with the main distribution for further download and development.
Mikheil Kartvelishvili (Georgia)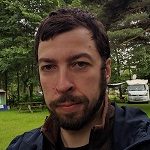 Mikheil Kartvelishvili is a Technology Architect at UGT IT Solutions where his duties include designing, deploying and upgrading IP/MPLS backbone infrastructure. He is also a Training Instructor delivering courses on Cisco, Juniper, BGP, and other topics. Mikheil holds a MSc in Computer Science and has obtained the Cisco Certified Internetworking Expert (CCIE) and Juniper Certified Internet Specialist (JCIS) certifications. He was formerly the Chief Network Engineer for the Georgian Research and Education Network Association (GRENA), Head of the Networks Project Division for JSC Silknet, and was one of the founding members of the ISOC Georgian Chapter.
Montrésor Konan (Ivory Coast)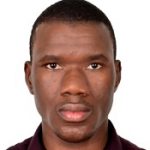 Montrésor Konan is an Information Systems and IT Project Management Engineer working on areas related to the Internet of Things (IoT), Artificial Intelligence (AI) and Distributed Ledger Technologies (DLTs). He is the Co-Founder of SécuRouteCI, a tech startup specialized in the production of technological solutions to face the increasing rare of insecure platforms in Ivory Coast. Montrésor is also a Member of Ovillage CI, a civil society organization that promotes collective intelligence and entrepreneurship focused on the development of the Internet in Africa. Presently, he is actively involved in both Burkina Faso and Senegal on the launch of the organization 'African Youth for Internet' which is aimed at building awareness among young people in order to motivate greater participation among African youth on issues related to the development of the Internet.
Nabil Benamar (Morocco)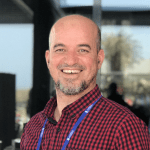 Nabil Benamar is an Associate Professor of Computer Networks and Internet Technologies. His main research topics are IPv6, vehicular networks, DTNs, IDNs and IoT. Nabil is the author of several journal papers and a reviewer for several scientific journals. He has been a Technical Program Committee member in different IEEE conferences (Globecom, ICC, PIMRC, etc.), and is currently a member of the organizing committee of the IEEE WCNC conference to be held in 2019 in Marrakech. Nabil is an IPv6 Expert/Trainer for a number of international organizations and a member of the Task Force for Arabic IDNs which is a part of ICANN Global Stakeholder Engagement (GSE). He is interested in the 6MAN, V6OPS and IPWAVE working groups, and the co-author of three Internet drafts, of which he will be presenting two of them in Bangkok.
Rifqy Hakimi (Indonesia)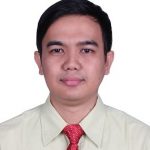 Rifqy Hakimi is a Junior Lecturer and Researcher at Bandung Institute of Technology (ITB). His research interests are Software Defined Networking (SDN), Information Centric Networking (ICN), and Future Internet Technologies. He also works as an instructor for IT certifications from Cisco (CCNA, CCNP, CCIE), Huawei (HCDA, HCNA Routing Switching, HCNA Cloud) and Mikrotik (MTCNA). He was previously selected as a Fellow of the Asia Pacific Advanced Network (APAN), a community that connects the research and education networks of Asia and Oceania. Rifqy has also been a member of Toward an OpenFlow-enabled SDN Infrastructure over TEIN ([email protected]) project, a collaborative research project on future networks (SDN/NFV/Cloud-integrated) research.
Shalu Rajendran (India)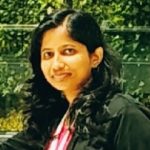 Shalu Rajendran is working as a Design Engineer at the Centre for Development of Advanced Computing (C-DAC), where she is involved in firmware and application development for industrial applications. She is currently working in a project which envisages the development of wireless sensor network solutions for real time applications. Shalu has made a number of contributions to the Contiki OS regarding the implementation of 6TISCH architecture and testing of the protocol using simulators and real hardware. She has also Implemented a 6lo draft (https://datatracker.ietf.org/doc/draft-ietf-6lo-deadline-time/) in the OpenWSN environment and it has been merged with main distribution for further download and application development.
Syed Muhammad Sajjad (Pakistan)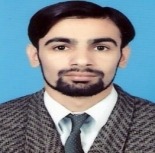 Syed Muhammad Sajjad is a Senior Lecturer at Riphah Institute of System Engineering. He currently holds a PhD in Information Security from the Riphah International University, where his research areas are security, privacy and trust in IoT systems. Syed has submitted a draft entitled 'An Architecture for Collaborative Security and Proactive Defense against IoT Botnets' in the Thing-to-Thing Research Group (https://datatracker.ietf.org/doc/draft-sajjad-t2trg-colsec/), and is looking forward to presenting it in Bangkok. He is also interested in the work of the 6lo, 6tisch, dots, and core working groups at the IETF, and is an APNIC Fellow and a SANOG Fellow.