Previous Internet Society Fellows to the IETF
This program is currently on hold and we are not accepting the applications until further notice.
Ahmath Bamba Mbacke (Senegal)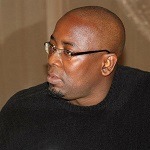 Ahmath Bamba Mbacke is an Assistant Professor in the Computer Science Department of Ecole Superieure Polytechnique at the Cheikh Anta Diop University. His areas of professional interest are Cloud Computing, Internet of Things (IoT), Multi-Agent Systems, Artificial Intelligence, Virtual Learning, Distributed Systems, and Multimedia Protocols. He is also a Member of the Organizing Committee for the 2018 AFRICOMM Conference. Ahmath is involved with the ISOC Senegal Chapter, particularly with efforts to build capacity across the membership base.
Adisorn Lertsinsrubtavee (Thailand)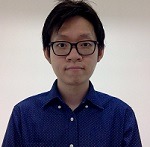 Adisorn Lertsinsrubtavee is a Research Specialist at the Asian Institute of Technology. He is currently working on the EU H2020 UMOBILE project to exploit the strengths of ICN and DTN in the development of an affordable Internet backhaul for rural and remote areas. Adisorn is also the lead on an initiative known as TakNet where the goal is to use wireless mesh technology to extend Internet access in the rural areas of Thailand. He utilizes RFC3626 and RFC7181 – both standards related to Optimized Link State Routing Protocol (OLSR) – in his projects. He is interested in the GAIA and ICNRG research groups.
Dagmawi Lemma (Ethiopia)

Dagmawi Lemma is the Chair/Assistant Professor in the Department of Computer Science at Addis Ababa University. He obtained his BSc and MSc (Computer Science) degrees and his PhD (Information Technology) degree all from Addis Ababa University. He specializes in Embedded Systems, Ubiquitous Computing, Usability Engineering, and Software Design & Architecture. His current research areas include RFID security, IoT Security, Implicit-HCI and IPv6-DDoS. In 2018, he joined a project at the Ethiopian Science Academy for the revision of the ICT curriculum for BSc programs at higher educational institutions across Ethiopia. Dagmawi is an Eminent Expert for Ethiopia at the World Summit Awards and is involved with a number of Internet/ICT-related technical committees in his country.
Fatou Secka (The Gambia)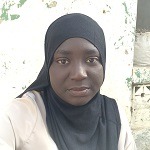 Fatou Secka is employed as a Network Manager at Unique Solutions Co. Ltd. In this role, she is responsible for designing, implementing, troubleshooting and supporting the core data network. Simultaneously, Fatou is presently undertaking her undergraduate studies in Information Systems at the University of Gambia. She holds the CCNA, CCNP, and CCIE certifications, and is actively involved with AfChix as well as GamChix, working on equipping and empowering young women in technology. Fatou is a member of the ISOC Gambia Chapter and is extremely interested in the V6OPS and MPLS working groups.
Kester Quist-Aphetsi (Ghana)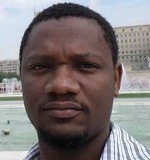 Kester Quist-Aphetsi is a Lecturer in the Faculty of Informatics and the Manager of the Digital Forensics Laboratory at the Ghana Telecom University College. He is a Fellow of the UK Higher Education Academy and an active member of IEEE Experts in Technology and Policy with specializations in internet governance, cybersecurity, and privacy. Quist-Aphetsi was previously a Scientific Research Ambassador to the World Scientific Forum. He obtained his PhD in Computer Science and Applications from Université de Bretagne Occidentale, MSc in Software Engineering from the Open University Malaysia, and BSc in Physics at the University of Cape Coast. His areas of interest are Information Security, Cryptography, Digital Signal Processing, and Computer Modeling & Simulation.
Khalid Samara (Jordan)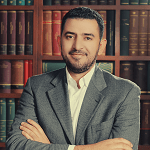 Khalid Samara is a Network Security Expert at Orange Telecom and the Chair of the Middle East Network Operators Group (MENOG). At Orange Telecom, he leads the planning, deployment and support for cross domain solutions, platform security integration, and high security network infrastructure across platforms such as 4G/3G/2G wireless, ADSL, MPLS, and GPON. He obtained his BSc in Computer Engineering at Al-Balqa Applied University. Khalid also holds a number of industry certifications, including Certified Ethical Hacker (CEH). He is a Member of the MEAC Strategy Working Group at ICANN and is actively involved in the ISOC Jordan Chapter. Khalid is interested in the IPPM, L2VPN, and ISIS working groups.
Lossan Bonde (Burkina Faso)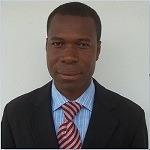 Lossan Bonde is an Assistant Professor and the Program Director for the MSc in Applied Computer Science at the Adventist University of Africa. His core work areas include Software Engineering, Artificial Intelligence, Object Oriented Programming, and Free and Open Source Software (FOSS). Lossan holds undergraduate degrees in Computer Science and Business Administration, MSc in Computer Science, and a PhD in Computer Science. He has lectured at several universities in Cameroon, Ghana, France, and Kenya, and also regularly conducts academic programme audits at various tertiary level institutions.
Mikheil Kartvelishvili (Georgia)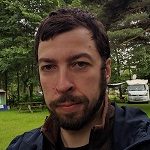 Mikheil Kartvelishvili is a Technology Architect with UGT and a Consultant with JSC Silknet. He holds a MSc in Computer Systems & Networks from the Georgian Technical University and is qualified as a CCNP, CCIP, CCIE, JNCIA and JNCIS. His current focus is on IP/MPLS core architecture including QoS, Traffic Engineering and Network Security. Outside of his professional day-to-day work, he also delivers Cisco-related training and is active in the ISOC Georgia Chapter. Mikheil is interested in the MPLS, RTWG, SPRING and ISIS working groups at the IETF.
Roberto Iraja da Costa Filho (Brazil)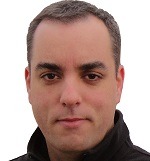 Roberto Iraja da Costa Filho is a PhD Student at the Federal University of Rio Grande do Sul (UFRGS) where he conducts research and lectures on active measurements in IP networks, network and systems management, object-oriented programming and operating systems. He is also a Scientific Advisory Board Member at the Portotech Institute of Technology. Roberto has previously worked as an IP Network Consultant at Telefonica S.A. where he was tasked with measuring the quality of IP services on CDMA2000 networks. He is interested in the IPPM, DMA and ANIMA working groups at the IETF.
Shamar Ward (Barbados)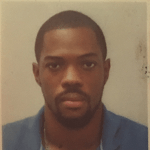 Shamar Ward is a PhD Candidate at The University of The West Indies (UWI), where his research focuses on building smart technologies (e.g. Smart Cities, Smart Campuses, etc.) from damaged or discarded technology. His areas of specialization include IoT, Geospatial Technologies, Object Oriented Programming, and Free and Open Source Software (FOSS). Shamar also works as a Software Developer for the Caribbean Examination Council (CXC) and is a Part-Time Tutor at the UWI Cave Hill Campus where he shares his experiences and knowledge with students beyond the structured class layouts. He is a CARICOM Youth Ambassador and a former ICANN NextGen awardee. Shamar is looking forward to participating in the ROLL, WEBRTC, and SUIT working groups at the IETF.
Tariq Saraj (Pakistan)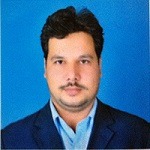 Tariq Saraj is currently working as a Research Engineer at Riphah Institute of Systems Engineering (RIU) in Islamabad. His professional background includes Computer Networking, Network Security, and System Architecture. As part of his PhD work, he has finalized an IETF draft for the DNSOP working group and intends to present this draft in Montreal. He is a Returning Fellow and has also participated in the IETF Outreach Programme. Mr. Saraj also delivers training on IPv6 at universities across Pakistan and is involved with the Cloud Security Alliance (Pakistan) and Pakistan Network Operators Group (PKNOG). He is subscribed to the DPRIVE and DNSSEC working groups at the IETF.
Thilina Pathirana (Sri Lanka)

Thilina Pathirana is a Network Engineer at Lanka Education and Research Network (LEARN). He is responsible for the LEARN Technical Assistance Center which provides technical support for the organization's member institutes. He also oversees the professional development of junior engineers, assisting them with getting up to speed on new technologies and work methods, as well as on maintaining secure, high bandwidth networks. He obtained his undergraduate degree from University of Kelaniya in Computer Science and Statistics and completed the MSc in Information Security at University of Colombo. He is actively involved with the ISOC Sri Lanka Chapter, is the Treasurer of LKNOG, and is a Programme Committee Member at SANOG.